AI-80 gasoline price down in Uzbekistan
Starting from May 3, the cost of AI-80 gasoline has been reduced to 4,000 soums.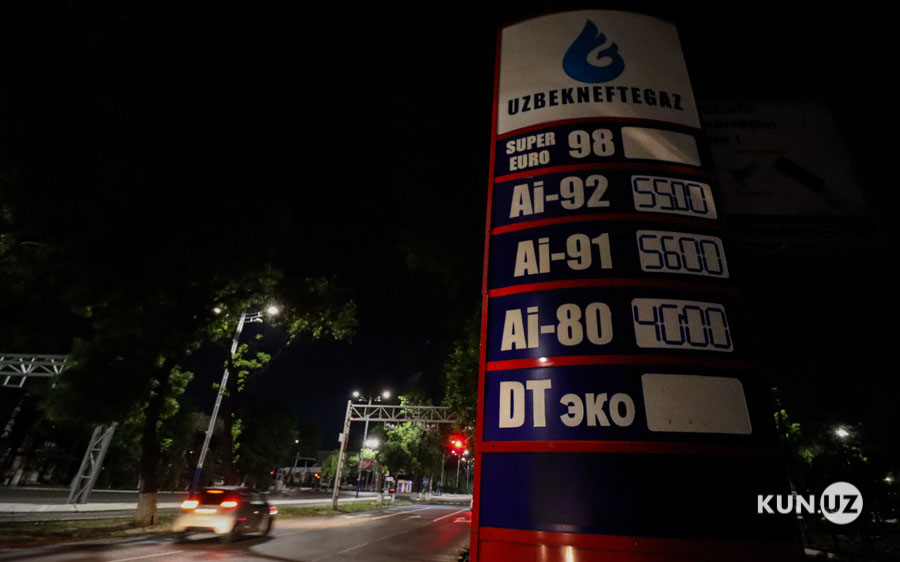 It should be reminded that from May 1, Uzbekistan abolished state regulation of retail prices for AI-80 motor gasoline and diesel fuel (including diesel fuel of the ECO brand), and their sale by oil refineries is carried out only through exchange trading.
As the press service of the Ministry of Energy told Kun.uz, from May 3, 1 liter of AI-80 gasoline is sold for 4,000 soums. In addition, diesel prices have been reduced.
Uzbekneftegaz also reported that in connection with a reduction in the cost of the company to purchase gasoline at the stock exchange, the cost of petroleum products will gradually decrease.
Earlier it was reported that since March 26, the price of imported AI-92 gasoline was reduced from 6,200 soums to 6,000 soums, from April 29 to 5,500 soums.