Mirziyoyev signed two documents to support business
The President of Uzbekistan signed two resolutions to support businesses during the pandemic.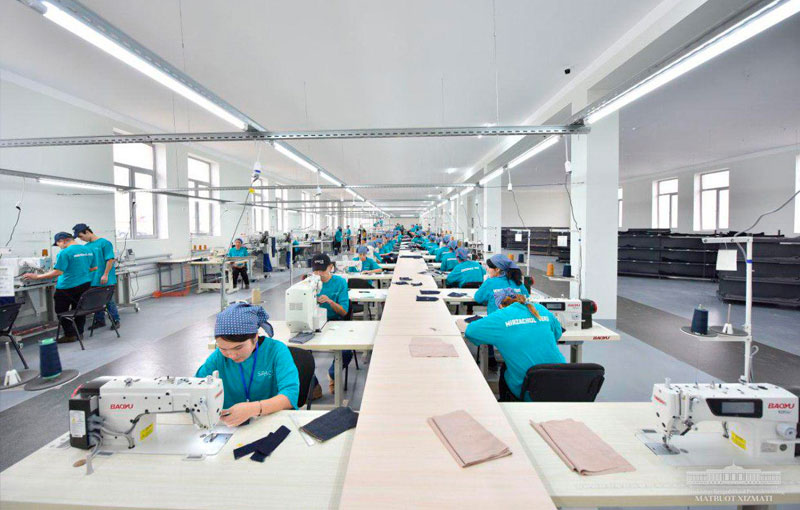 According to the press service of the head of state, the President signed a decree "On urgent measures to support the textile and clothing-knitting industry".
According to the document:
- in order to further support textile enterprises and clusters, increase the competitiveness of products, a transition to international exchange prices will be made, which will reduce the cost of raw materials by 10%;
- the deadline of final payment for cotton fiber sold on the domestic market until April 1 is extended from 90 to 150 days;
- value added tax will be refunded in full as soon as goods exported by textile enterprises are sent to their destination;
- 64 types of raw materials important for the industry are exempted from customs duties.
It is also planned to sharply increase the export of finished products, create large modern textile and sewing clusters (with the number of employees at least 1,000 people) that will operate under an international brand.
In addition, a resolution "On measures to further support export activities" has been adopted.
In accordance with it, the list of products for which transportation costs are subject to subsidies has been expanded from the current 52 to 86. The list includes 32 types of vegetable products, as well as fresh, frozen and canned fruits.
More than 2,000 exporting enterprises will be able to take advantage of this mechanism to cover transportation costs. 360 billion soums will be allocated from the budget for this.
"The goal of these measures is to quickly restore the activities of enterprises, steadily increase exports, and create broad opportunities for job creation. Therefore, leaders at all levels should constantly introduce new ideas, initiatives in each district and mahalla, deal with issues of improving life, increasing employment and incomes of ordinary people and the poor in particular," the head of state said.