"Kazakhstan proposes to organize a common charter flight, but Uzbekistan still keeps quite" – An interview with Uzbek citizens stuck in the Maldives
About 20 Uzbeks working in the Maldives for several months cannot return to their homeland. They note that diplomats from Kazakhstan offer to take out their citizens and citizens of neighboring countries on a common flight, but Uzbekistan has not yet been decisive in this matter.
Kun.uz continues to receive appeals from citizens of Uzbekistan, who at the moment are not able to return to their homeland due to the coronavirus pandemic. This time, Uzbek citizens, who got stuck in the middle of the Indian Ocean – in the Maldives, told what difficulties they face as migrants.
Almost all Uzbek citizens working in the Maldives are involved in the tourism sector, as the COVID-19 pandemic hit the global tourism industry in general, it is not surprising that our compatriots have also lost their jobs and now put a burden on their employers.
On March 27, the Maldives ceased the issuance of tourist visas, and the flow of tourists was completely stopped. They prohibited visiting the local islands (where the local population lives), and movement between the resort islands is possible only with special permission.
"We have been working here for about six months in the hotel business. In mid-March, the work was over, all the tourists left. Our island was quarantined and, of course, we felt the difficulties of this quarantine. Firstly, there is no medical care, if someone breaks his arm, leg or someone has a stomach ache, then there is nobody to help us. For example, on our island, there is only one family doctor. Because of an allergy, my nose is blocked, and my nasal drops are ending, and I cannot find any here. Secondly, the quality of food has worsened, that is, we go to the dining room, but we have no choice to choose because the islands are closed, there is no more food supply – they serve us whatever remained there. Thirdly, moral component – personnel of the HR department regularly visit our room to remind us that it is time to leave. They are asking to get in touch with our government and resolve the issue of the return flight," Otabek Khaydaraliyev says.
According to another citizen of Uzbekistan, Vladimir Glushakov, at the moment, there are mainly representatives of Central Asia in the Maldives: Uzbek, Kyrgyz and Kazakh people.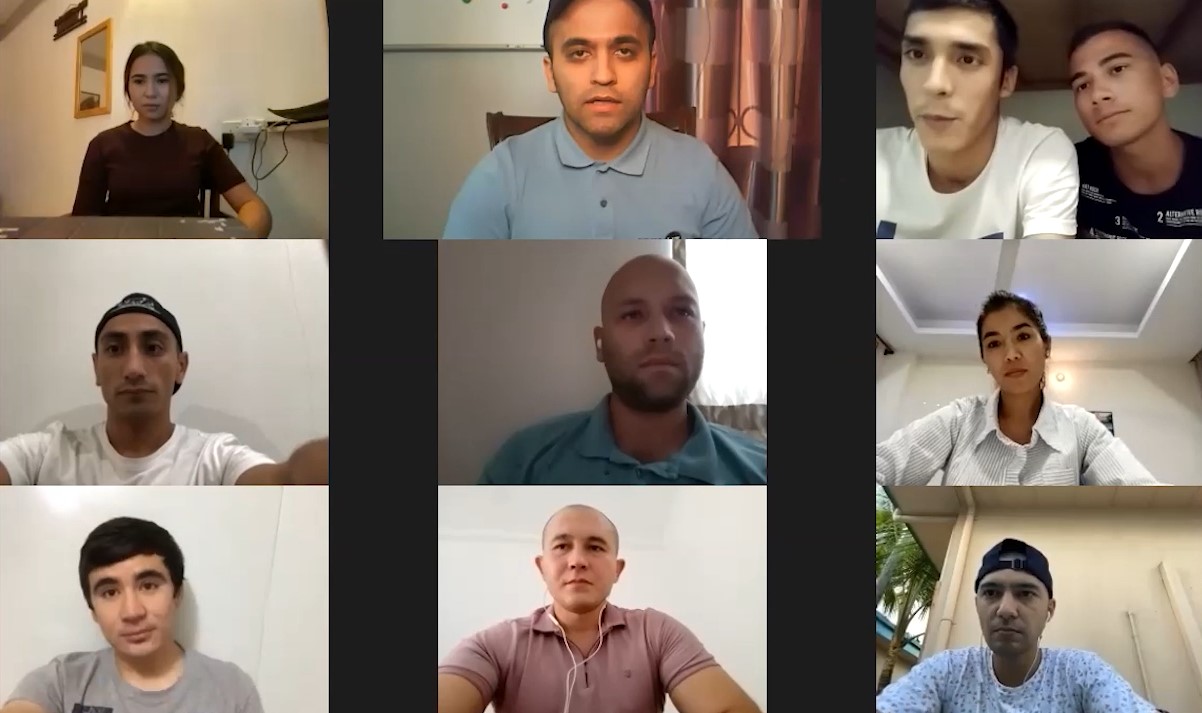 "At the end of March, when we got in touch with the Ministry of Foreign Affairs, they answered our calls, but now the ministry also does not get in touch. Three days ago, I called about six times at different times of the day, but no one answered the call, no messages were replied. We also tried to contact the embassy of Uzbekistan in India, but no answers came from them either. There are about 30 citizens of Kazakhstan, they are in touch with their embassy. As far as I know, Kazakhstan and Kyrgyzstan negotiated to unite citizens and bring them to one country, and then transport them to their home countries. There is no official information yet whether they decided to attract Uzbekistan and Tajikistan in order to return everyone at once – on one flight because there are not many people from each country," he said.
Citizens are frequently asking: why do Uzbek officials not take the necessary measures?