Kazakhstan will participate in the technical audit of the Sardoba reservoir in Uzbekistan, Tengrinews.kz reports.
The head of the Ministry of Ecology, Geology and Natural Resources of Kazakhstan Magzum Mirzagaliyev met in Shymkent with the Minister of Water Resources of Uzbekistan Shavkat Khamrayev.
The Minister of Ecology of Kazakhstan Mirzagaliyev noted that the dam breakthrough caused great economic damage to the population living in the flood-affected areas in Uzbekistan and Kazakhstan.
"During the negotiations, we came to a joint decision that a technical audit will be carried out on the Sardoba reservoir with the involvement of international and our Kazakhstani experts, based on which a decision will be made on the fate of this structure," the minister said.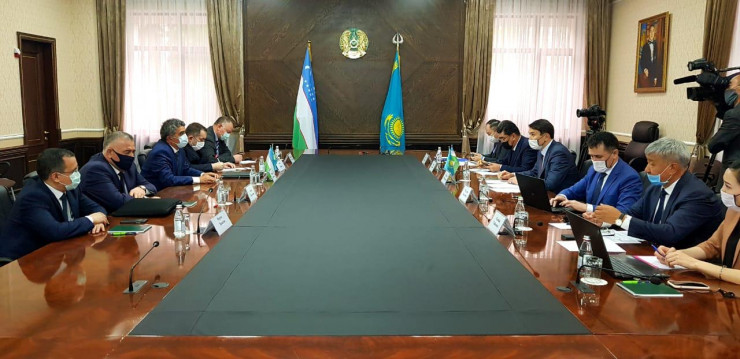 The parties also agreed to develop and sign an intergovernmental agreement on the joint management, use and protection of trans-boundary water resources. A roadmap on cooperation in the field of water relations will also be developed.
The meeting participants agreed to conduct joint work on the water management balance of the Syrdarya River's water resources and considered the possibility of further discussion of the issue of water withdrawal limits in the Karadarya and Chirchik river basins.
It should be recalled that on May 1, as a result of a dam breakthrough at the Sardoba reservoir in Uzbekistan, 276 square kilometers of area were flooded, 76 of which were in Kazakhstan. In the Maktaaral district, 10 settlements were flooded, the number of evacuated residents exceeded 30 thousand people.