Sponsorship Assistance Coordination Centers suspend work
A unified center for coordinating sponsorship activities has suspended work in Tashkent and all regions of the country, Kun.uz correspondent reports with reference to one of the volunteers.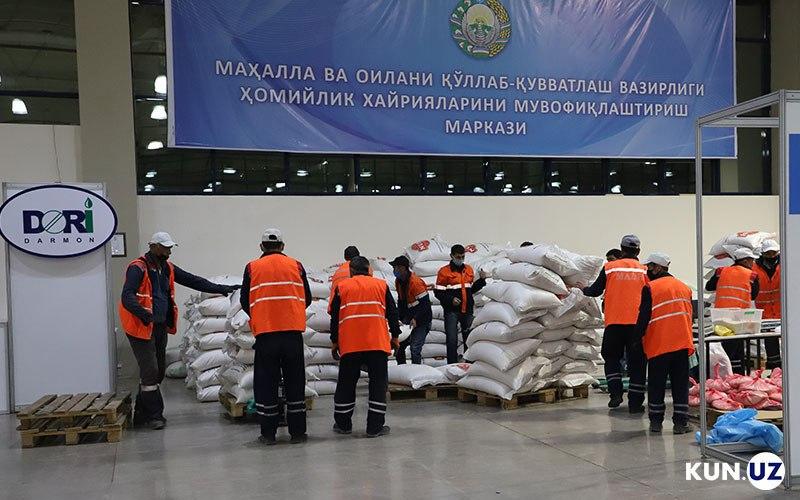 With the mitigation of quarantine measures, the Sponsorship Assistance Coordination Centers (SACCs) suspended their activities, and the 1197 call center no longer receives calls.
On May 21, the press service of the Tashkent khokimiyat also provided information on the activities of the capital's SACCs. According to the data, Tashkent SACCs helped to deliver assistance (charity products) to 84.6 thousand families. In total, those in need received 40 types of products with a volume of 941.5 tons, 148,769 liters and 166,274 packages. 3,201 units of medicines were provided to them.
It is noted that for the entire period of the center's operation, the hotline (1197) received 65.4 thousand calls, 2,458 appeals were sent by people through social networks. 16,700 people were provided with the necessary assistance in accordance with the recommendations of mahalla institutions.
To remind, Sponsorship Assistance Coordination Centers were created in early April to centralize charitable assistance to vulnerable groups of people during the quarantine.