Despite restrictive measures, a public event held in Izboskan district on May 25
On May 25, a march under the slogan "5000 steps to a healthy life" was organized in the Izboskan district of the Andijan region, the press service of the district administration published photos from the public event.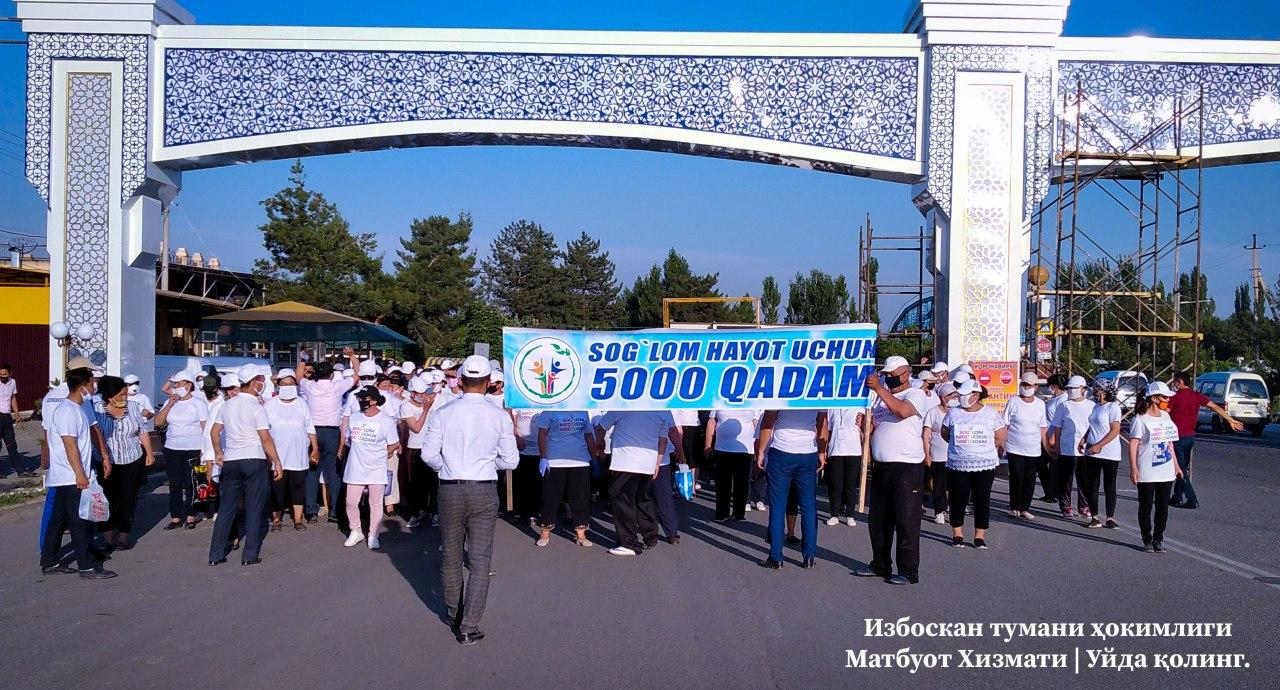 Senior citizens can also be seen in the pictures.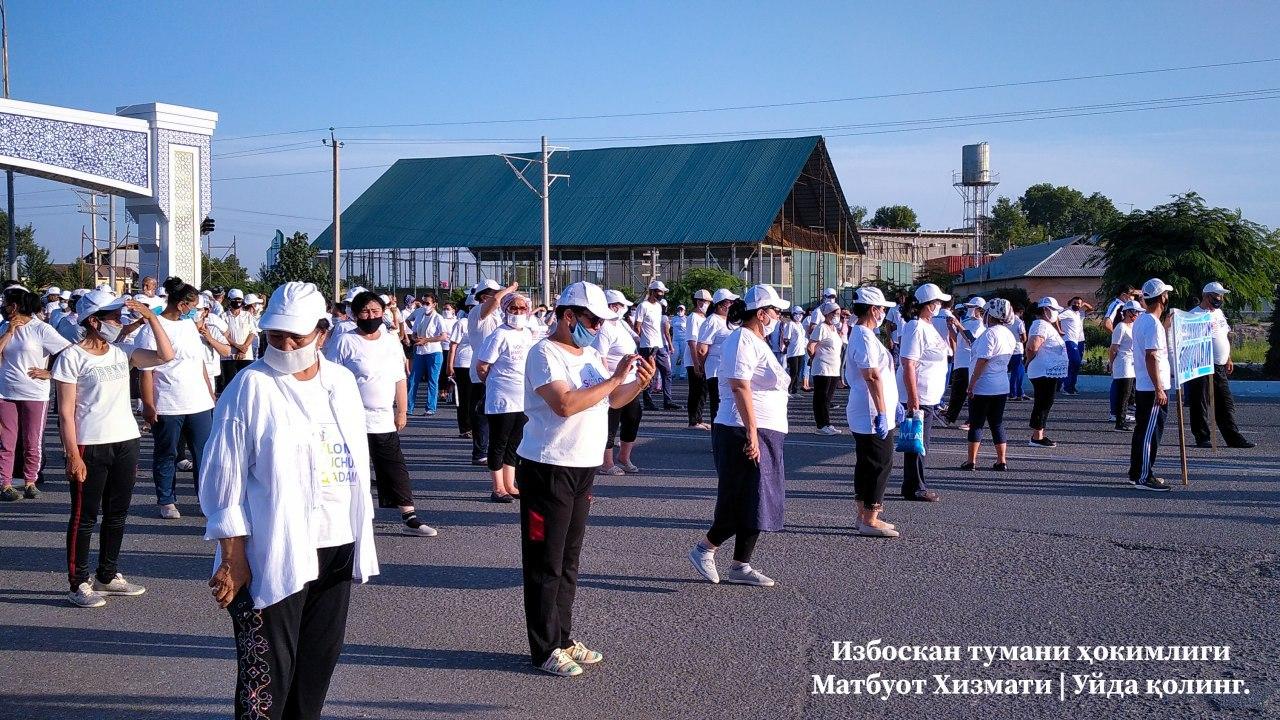 It is noteworthy that the inscription "Stay at home" is also affixed to these photos.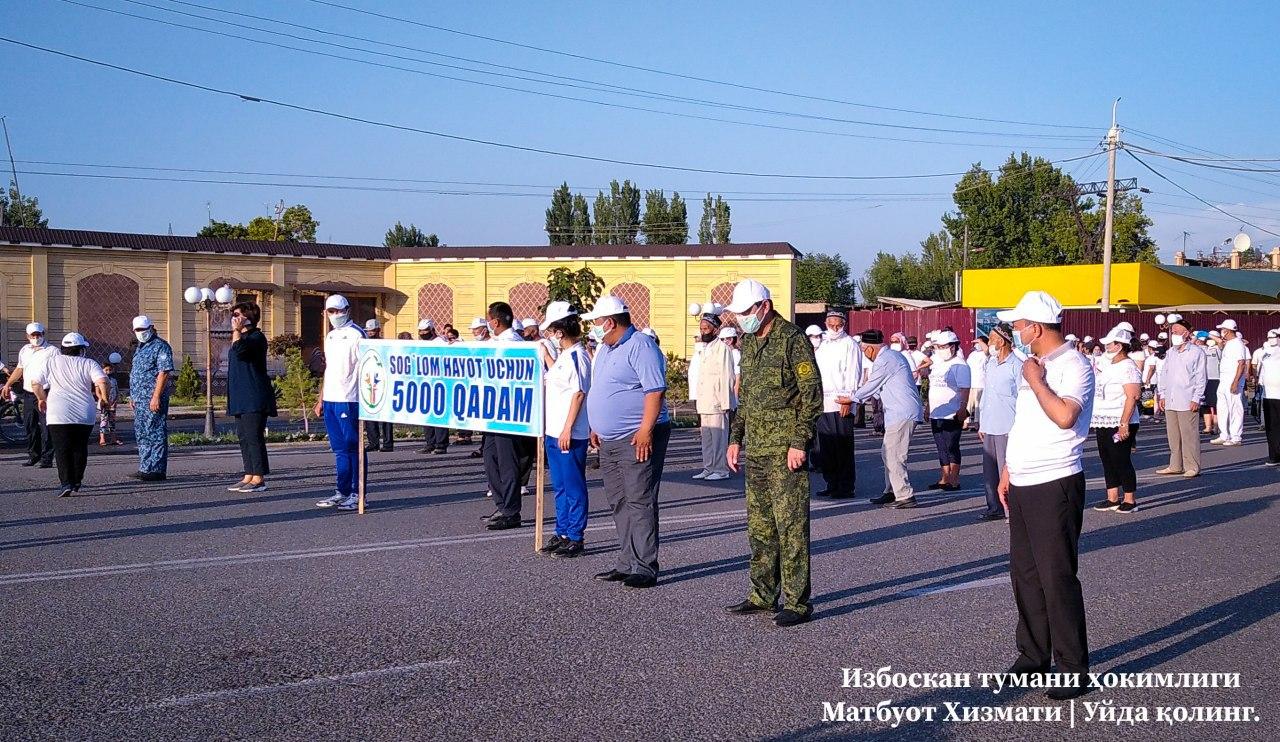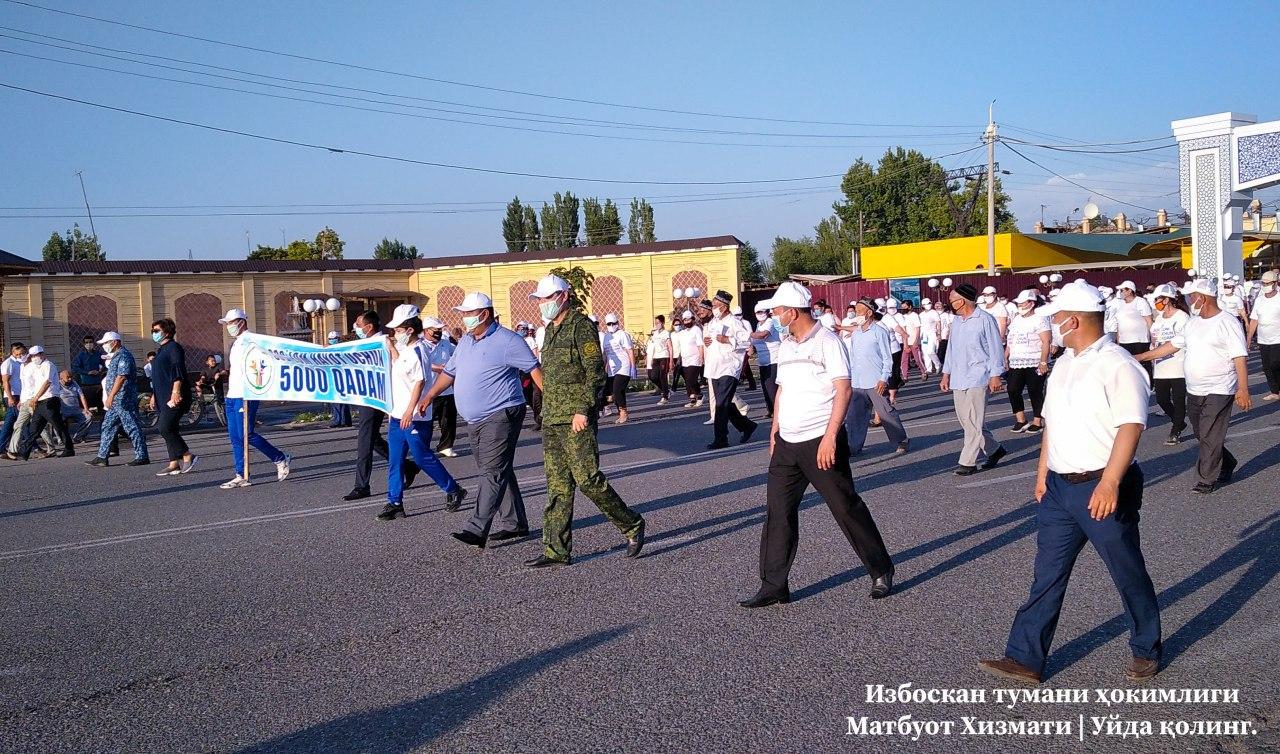 It should be noted that the Izboskan district was included in the category of "green" zone by the Special Republican Commission in early May. However, the official channel Coronavirus info, citing the district Center for Sanitary and Epidemiological Surveillance, reported that on May 23, a man living in the Izboskan district was diagnosed with the coronavirus infection.
51 people, who were in contact with the patient, as well as his family members were quarantined. In addition, smear samples were taken for virological analysis from 26 people, who had communicated with the patient.
The Ministry of Health has not reported about new infection cases in the Andijan region in recent days. According to the ministry, the last 5 cases in the region were recorded on May 17.