Uzbekistan delivered 2.2 million medical masks to Kuwait 
Uzbekistan supplied Kuwait with 2.2 million medical masks, a total cost of which was $450 thousand, the Uztekstilsanoat Association reported.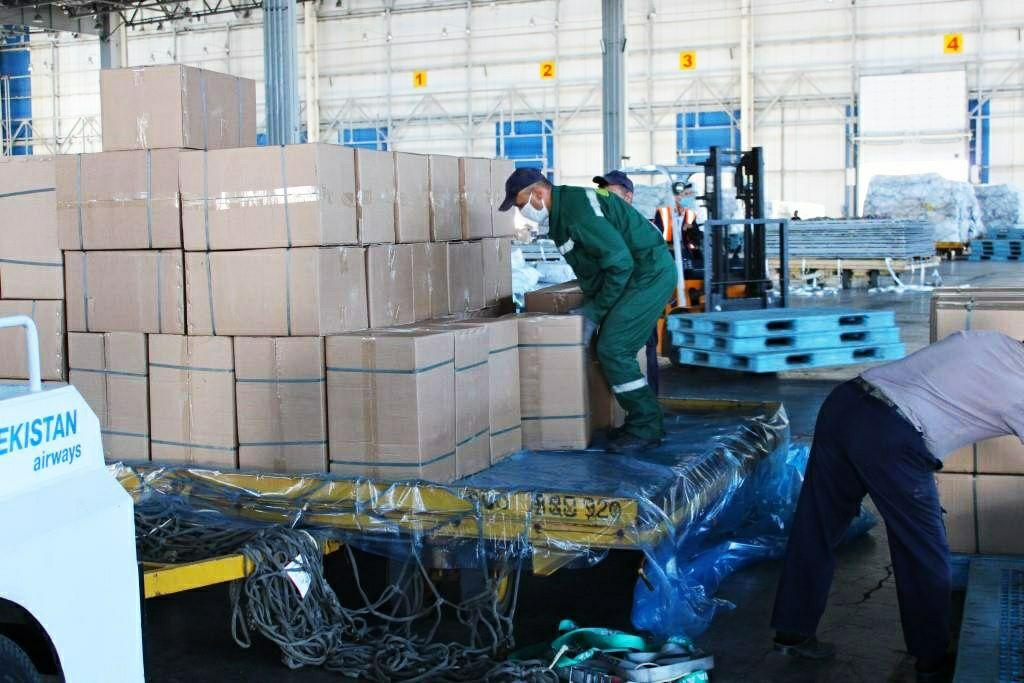 Medical masks were delivered on a special cargo plane from the "Navoi" Special Economic Zone airport.
The export of the first shipment of medical masks was carried out within the framework of the contract signed at the end of May this year between the Kuwaiti company "Fursan Al Khaleej" and the "Yengilsanoatsavdo" LLC of the Uztekstilsanoat Association for $10 million.
The masks were delivered at the request of the Kuwaiti Ministry of Interior, and part of them will be handed over to the Kuwaiti Ministry of Health.
The president of "Fursan Al Khaleej" emphasized that the export of medical products was carried out on the initiative and active support of the Uzbek Embassy in Kuwait.
"Before deciding to import, we carefully studied the products of different countries, including China. Following our research, we chose Uzbek products, which, above all, satisfied us in terms of quality. Currently, we have started to form the next order for medical supplies – masks, overalls, gloves and other protective equipment from Uzbekistan", the "Fursan Al Khaleej" president said.