PM Aripov talks with his Kyrgyz colleague Boronov over the phone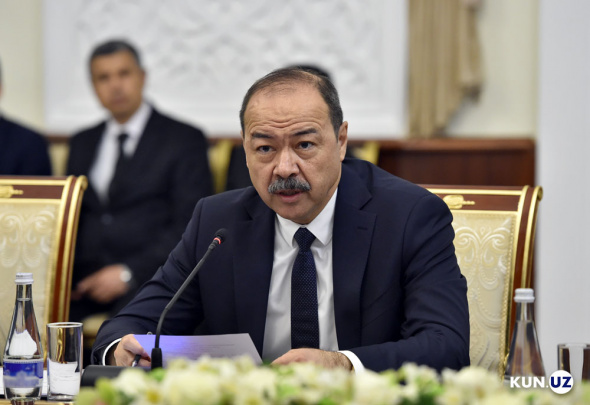 Today, June 20, a telephone conversation took place between the Prime Minister of Uzbekistan Abdulla Aripov and the Prime Minister of Kyrgyzstan Kubatbek Boronov.
According to the Prime Minister's press service, the head of the government of Uzbekistan congratulated his colleague on assuming the post of the prime minister and expressed confidence that with his appointment, the Uzbek-Kyrgyz relations will gain new momentum, bilateral cooperation will progressively develop and strengthen further.
During the conversation, the parties agreed to hold a meeting of the Joint Intergovernmental Commission on Bilateral Cooperation in the near future.
It should be recalled that the last meeting of the government delegations of Uzbekistan and Kyrgyzstan, headed by the prime ministers of the two countries, was held in Bishkek in August 2019.
As it was reported earlier, the Prime Minister of Uzbekistan had sent a congratulatory letter to Kubatbek Boronov in connection with his appointment as the Prime Minister of Kyrgyzstan.