The visit of President Shavkat Mirziyoyev to Namangan region began from the Pop district. The head of state first got acquainted with the activities of the "Nuran Uz" fruit and vegetable cluster established here.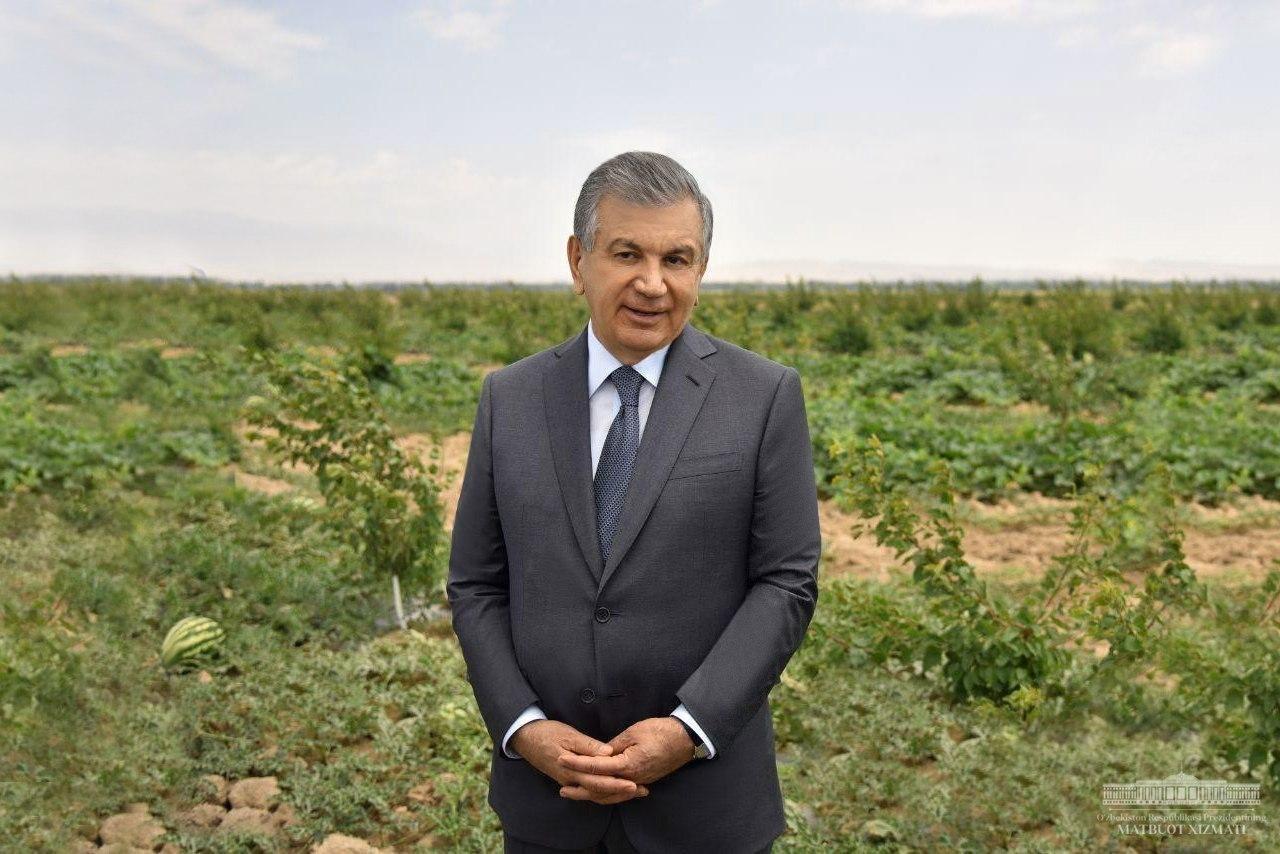 Pop is the largest district of the Namangan region. In accordance with the relevant decree of the President on the return of decommissioned agricultural lands, a program for the development of unproductive rocky lands in the district has been developed.
Under this program, "Nuran Uz" LLC established a fruit and vegetable cluster on 1,885 hectares of hilly land in the Pop district. In the spring of this year, apricots were planted on 100 hectares, cherry seedlings on 70 hectares, and a vineyard was created on 12 hectares.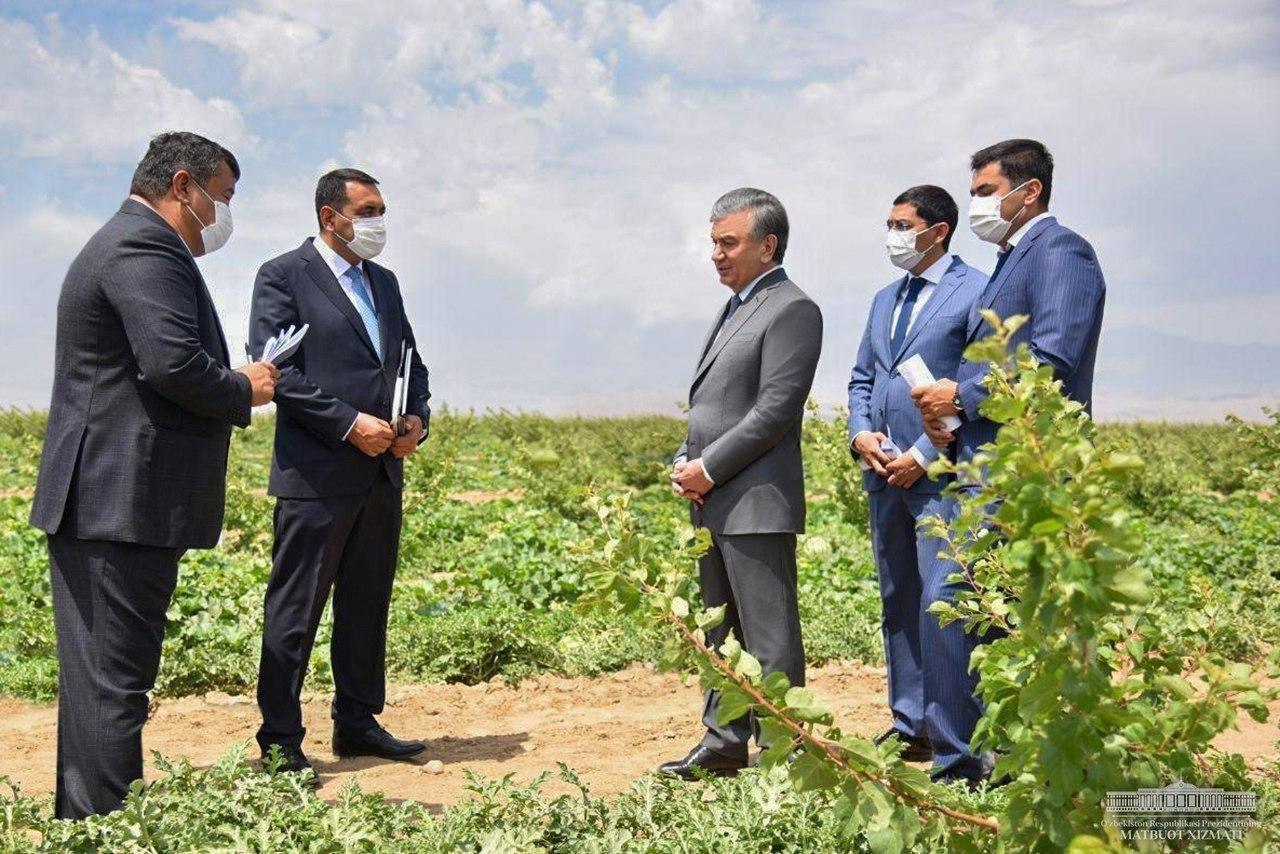 Magador, Maryblon 29c and Flopria apricots imported from Spain began to bear fruit already in two months. The garden will yield a full crop next year and bring up to 70 tons of fruit. This means that it is possible to export fruit for $50,000 per hectare.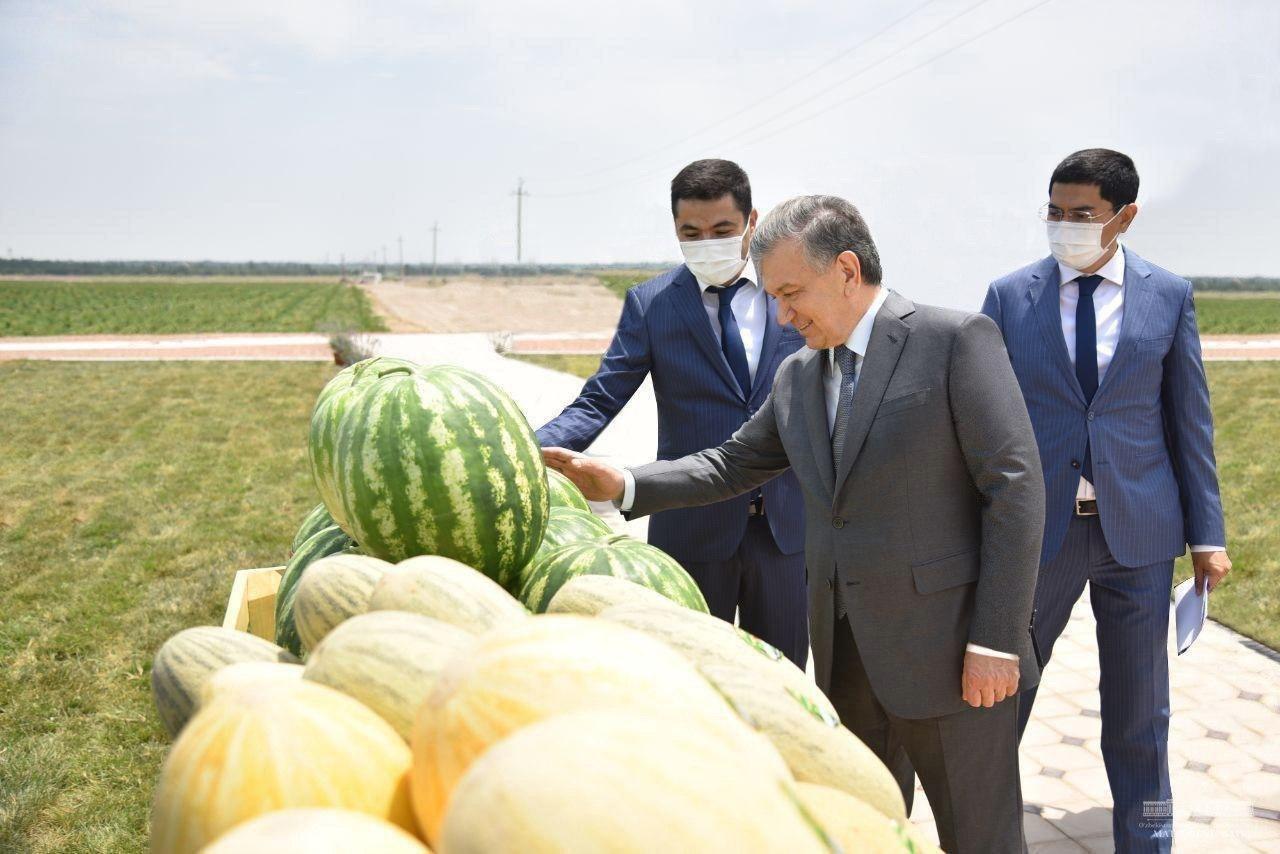 The cluster owners have also planted melons and watermelons in the aisles. Melons are being exported to Russia and other markets.
The President inspected the garden, talked with representatives of the older generation, agricultural workers.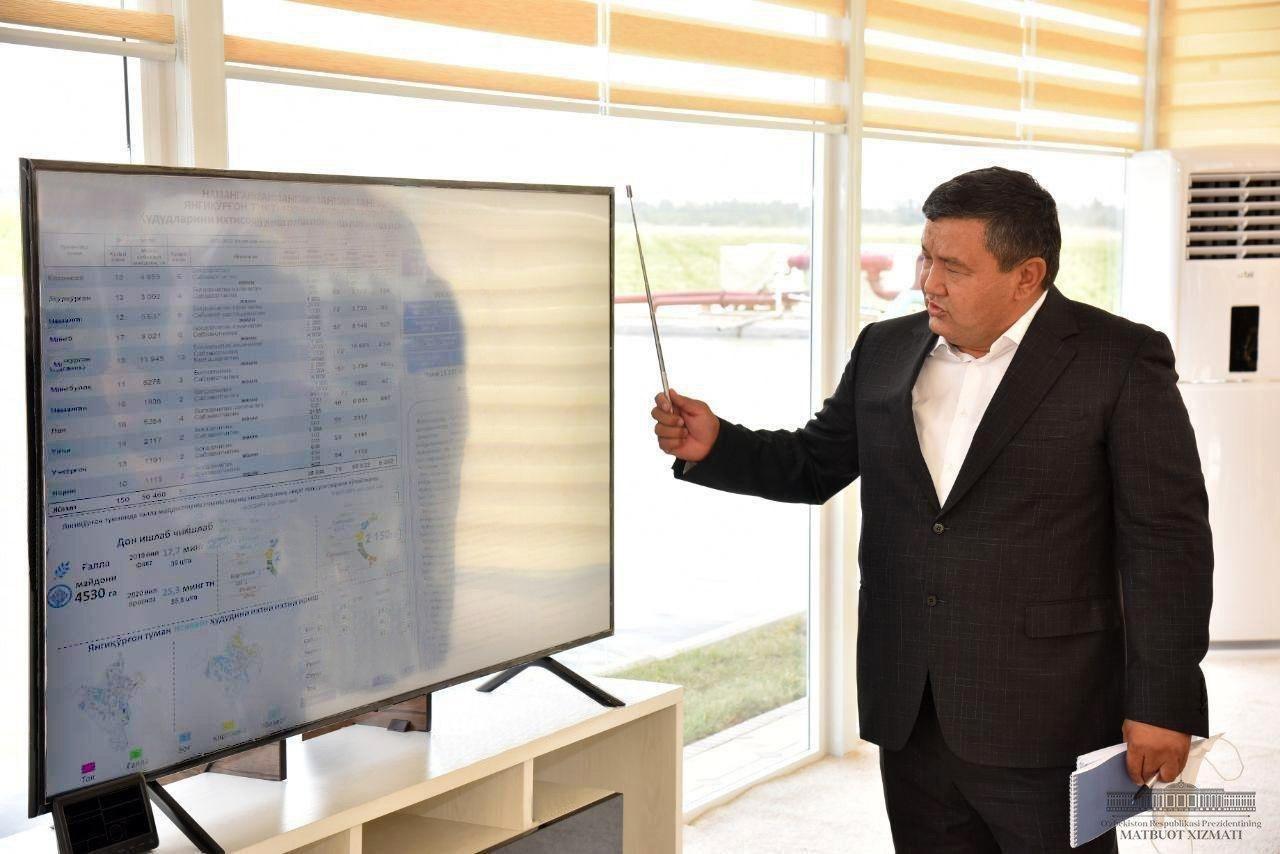 It was noted that in the Namangan region, it is necessary to specialize Kosonsoy, Chartak, Yangikurgan districts in certain agricultural crops.
"We have no other choice. We have rich land, we must use this, show Namangan as an example for other regions. We will provide land, seeds, seedlings, funds, the rest depends on the efforts of the people themselves. We will not be able to get the desired result without this", Mirziyoyev said.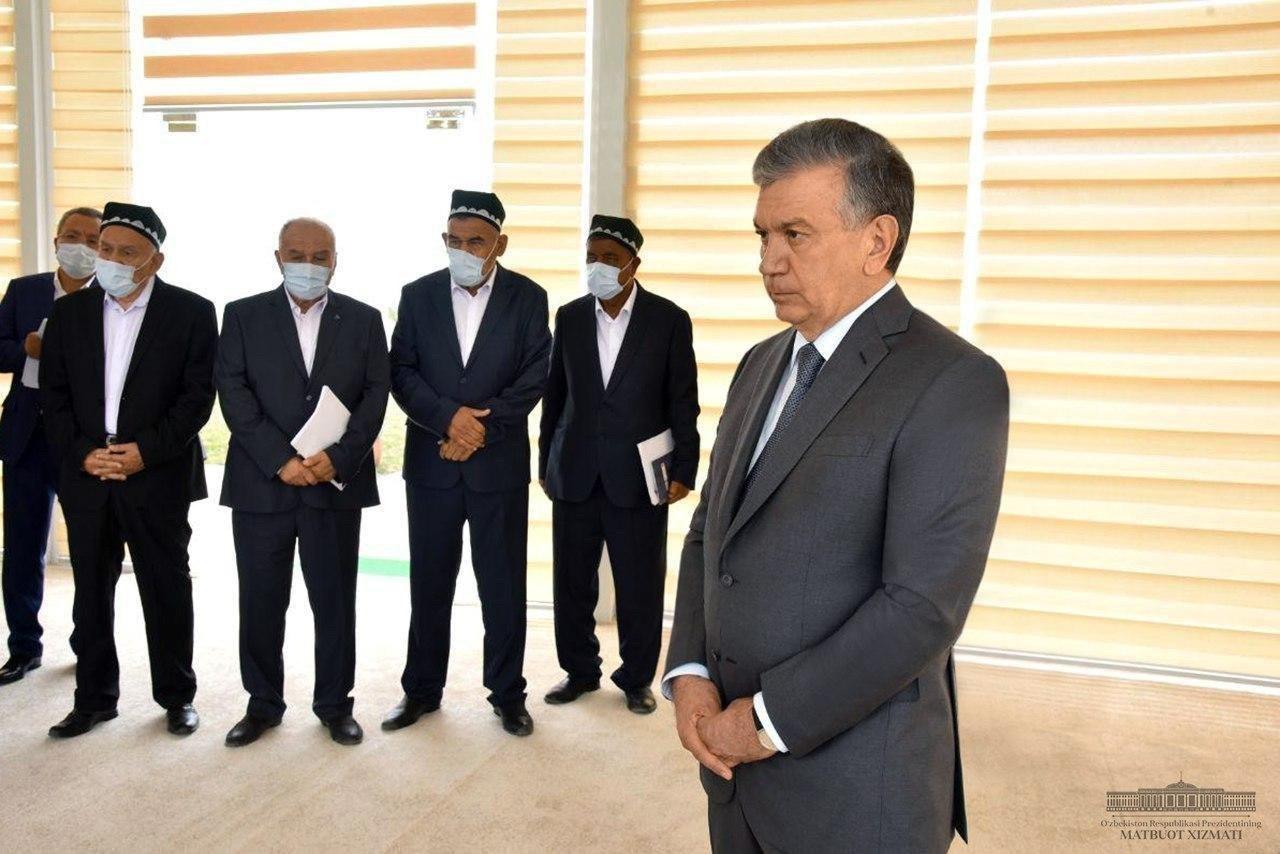 Moreover, projects and perspective plans for the development of the agricultural sector in the Namangan region were discussed. The head of state stressed that such a new approach to agriculture should be a system that demonstrates new opportunities of Uzbekistan.
Officials were instructed to develop a draft resolution on the specialization of districts for certain types of crops, taking into account the climate and capabilities of each region.