The Russian Office of the Foreign Labor Migration Agency of Uzbekistan and the International Chodiev Foundation (ICF) are launching a program of medical support for migrant workers in Moscow and the Moscow Oblast.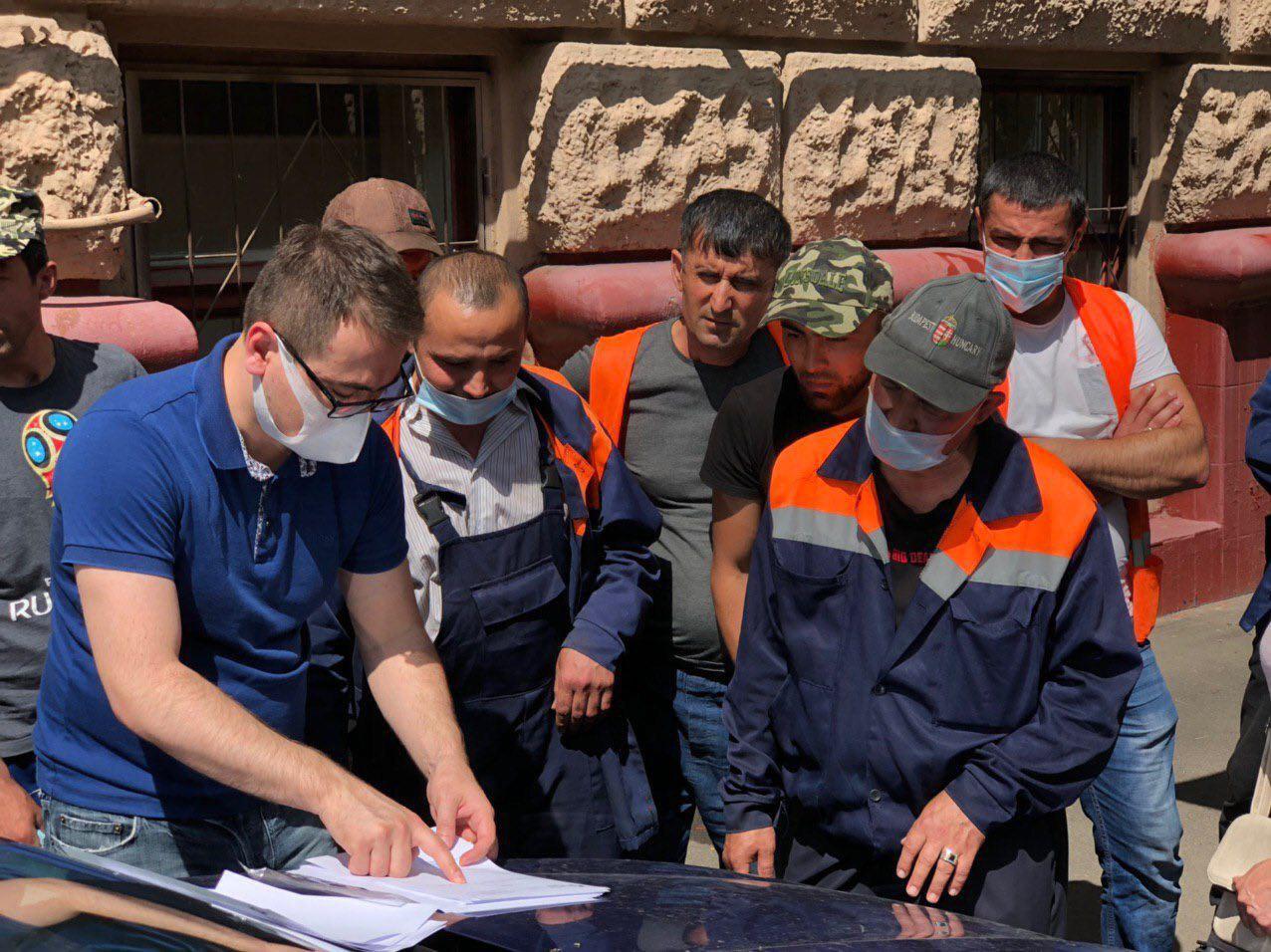 This measure is the next stage of the ICF charitable program to support Uzbeks during the global pandemic, the Representative Office told Kun.uz.
"Within the framework of the program, migrant workers from Uzbekistan, who have been in contact with infected persons or live together with them, as well as those who have signs of SARS, may be tested for the disease free of charge," the message reads.
Migrants who test negative for the virus will receive an official medical certificate allowing them to return to work. Those with negative results but have symptoms of SARS have access to private medical care and medicines.
Migrants diagnosed with coronavirus are quarantined and further treated in public health facilities in accordance with Russia's health and epidemiological regulations. Patients will be provided with the necessary legal support.
"Our priority is to assist migrants who need treatment and testing. The project is aimed at preventing the further spread of infection among compatriots and persons in contact with them, as well as severe forms of morbidity and death. The presence of the testing result certificate will help those wishing to resume work activity as soon as possible," the head of the representative office, Saidnumon Mansurov, notes.
The International Chodiev Foundation funds the provision of medical services and the purchase of test kits and medicines. The agency's office in the Russian Federation compiles and sends lists of migrant workers to a medical institution. Under the program, medical teams visit approved facilities, such as dormitories and hostels, where at least 15-20 migrants reside.
Test requests shall be accepted by the mission at +7 925 957 56 46.