Consul General arrives at the scene to protect interests of workers from Uzbekistan who run riot in Amur
The Embassy of Uzbekistan in Russia has commented on the riots involving Uzbek workers in Amur. It should be recalled that workers of the "Renaissance Heavy Industries" revolted in the Amur Oblast as they were not paid wages over three months.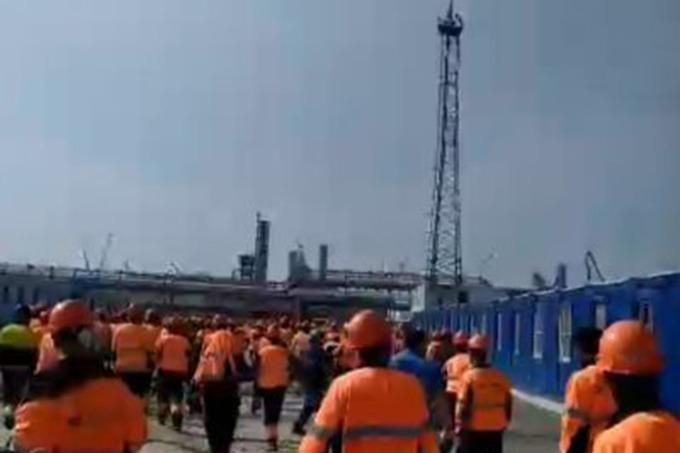 Reportedly, on July 13, the Uzbek Embassy in Russia took control of the incident in the temporary camp in Amur with the participation of citizens of Uzbekistan. Regular talks are underway with the Russian Interior Ministry and other authorities.
"In order to clarify the details of the incident and to ensure the protection of the legitimate rights of citizens of Uzbekistan, the Consul General arrived at the scene," the report reads.
The Embassy, together with Russian partners, will provide additional information on the work process to study the causes of the conflict, to develop an acceptable solution to the problem for all parties.
Earlier, social networks disseminated videos showing workers of the "Renaissance Heavy Industries", which is involved in the construction of a gas processing plant in Amur as Gazprom's contractor, running a riot. In the video, one may see that workers were knocking on office doors, they were smashing equipment, and a police squad on special assignments was attracted to calm them down.
According to the Amur regional prosecutor's office, an investigation has been launched into the violation of the labor rights of foreign workers. At the same time, a criminal case was initiated under the Article "Hooliganism" against the workers, who caused the riot.