The governor of the Amur Oblast Vasily Orlov visited the plant and met with workers.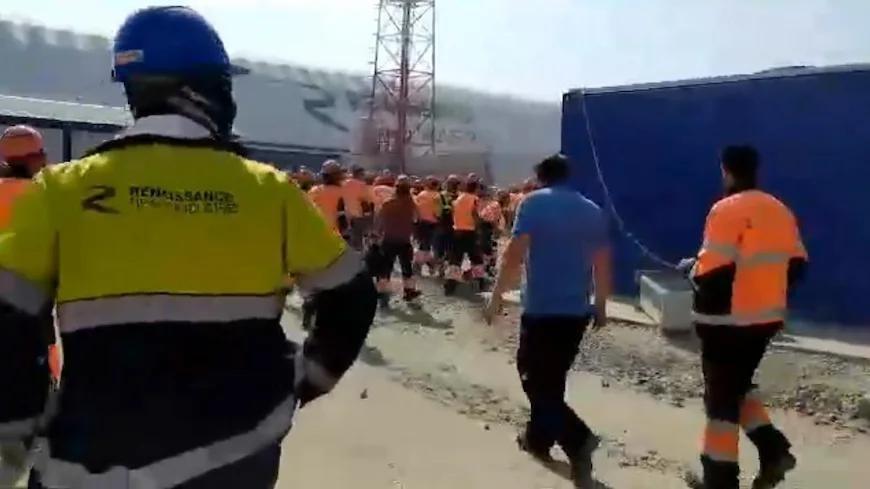 Various support measures have been offered to the builders of the Amur gas processing plant (GPP), which has been embroiled in controversy due to disagreements with the contractor. This was announced by the regional governor Vasily Orlov.
According to the press service of the Amur government, Orlov came to the plant and met with workers. He also held a meeting with the heads of the construction company, representatives of law enforcement bodies and regulatory agencies.
"Workers have been offered a wide range of economic incentives. These include quarantine compensation and one-time payments for six months or more for people who have been there on the watch. The company will provide such incentives. We hope that the dispute will be resolved," he said.
It isnoted that the work on the construction site continues, the project involves about 29 thousand workers.
Earlier, in the Amur Oblast, workers of the "Renaissance Heavy Industries" run riot as they had not been paid for three months. The company is Gazprom's contractor and is involved in the construction of a GPP in Amur.
According to the Embassy of Uzbekistan in Russia, the incident involving Uzbek citizens is brought under control. Regular talks are underway with the Russian Interior Ministry and other authorities.
"In order to clarify the details of the incident and to ensure the protection of the legitimate rights of citizens of Uzbekistan, the Consul General arrived at the scene," the report said.