"From 08:00 to 09:00 in the morning and from 21:00 to 22:00 in the evening, you will answer questions from citizens on social networks," Shavkat Mirziyoyev instructed khokims.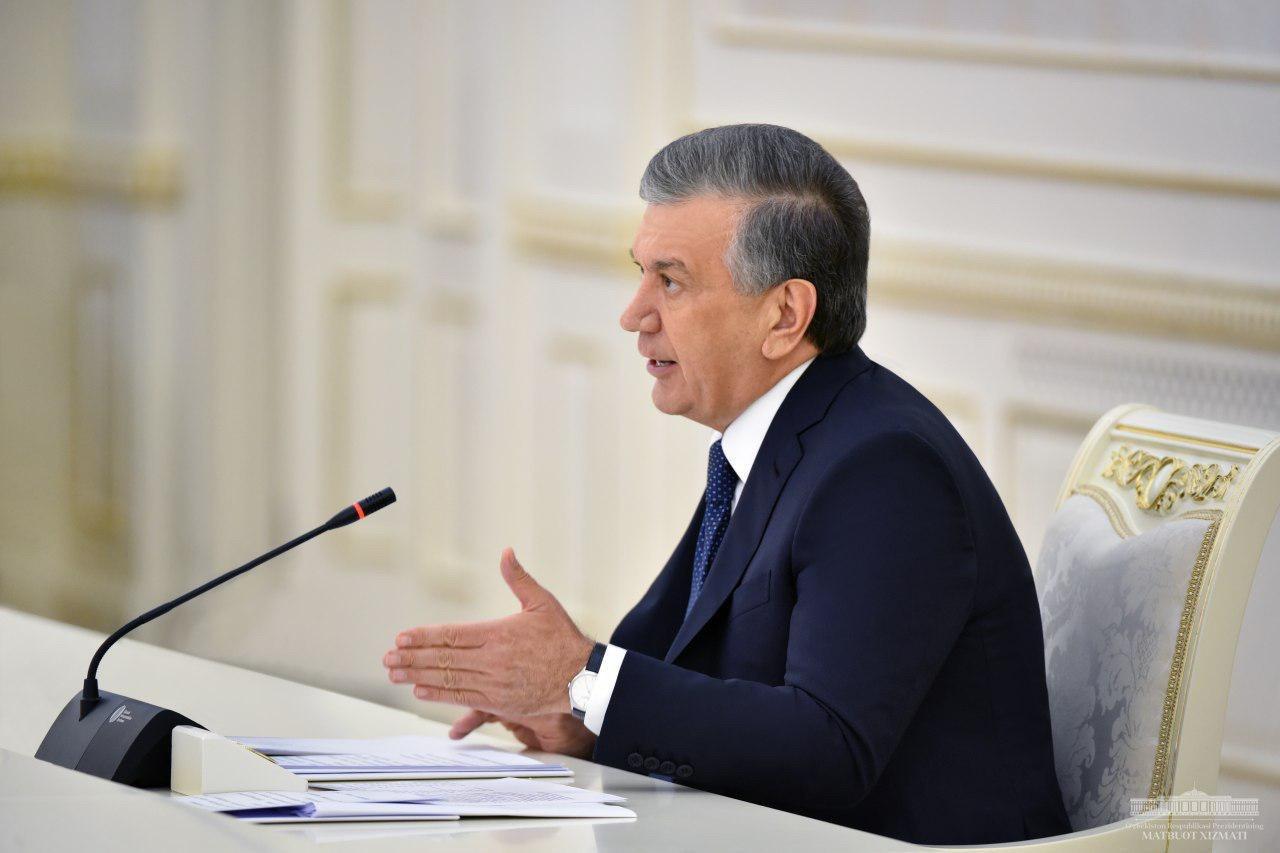 At the beginning of the July 14 videoconference, President Shavkat Mirziyoyev spoke about the epidemiological situation in the country and gave relevant instructions to khokims and heads of sectors.
"I would like to reiterate once again – especially to the Tashkent city administration, to all khokims – that the heads of cities, regions and districts have to decide for themselves where to ease the quarantine norms or where to strengthen.
The greatest quality of a leader is to find the right path in such a difficult situation as now. The heads of districts, cities and regions know what is best for their area," the head of state said.
The President noted that with the discovery of a vaccine against COVID-19, every effort will be made to purchase it.
"The sooner scientists find a vaccine, the faster, no matter how much, we will take all measures to deliver it to our people. But alas, there is no answer to this question.
That is why today the task is as follows: in each region, the four sectors will create their own stocks of medicines on their own territory. The backup should be quarterly. We will allocate as much money as you need, but if the price of medicines in any pharmacy becomes more expensive, it will lead to the dissatisfaction of our people. That's what you need to control.
Once again, we have everything in our reserves. Anything not available is being delivered. But at the same time, it is getting harder to reach its place. Prices vary from region to region. Therefore, it is necessary to create a reserve and pay close attention to the price.
The biggest issue is that prices should not rise in the market. The four leaders of the region are to control the markets in their territory. There are no food problems in Uzbekistan. Now everything is ripening. You have to take measures to deliver cheap, quality products to our people. We start preparing for winter from now.
The task for the khokims is as follows: one hour in the morning – from 8:00 to 9:00, in the evening from 21:00 to 22:00 – you will answer questions from social networks. Our people need to know everything. That is what we will pay attention to," Shavkat Mirziyoyev said.