Embassy: The incident at Amur GPP with the participation of Uzbek workers has been settled 
On July 13, an incident occurred with the participation of citizens of Uzbekistan in the temporary camp of the Renaissance Heavy Industries company in the Amur Oblast, Russian Federation.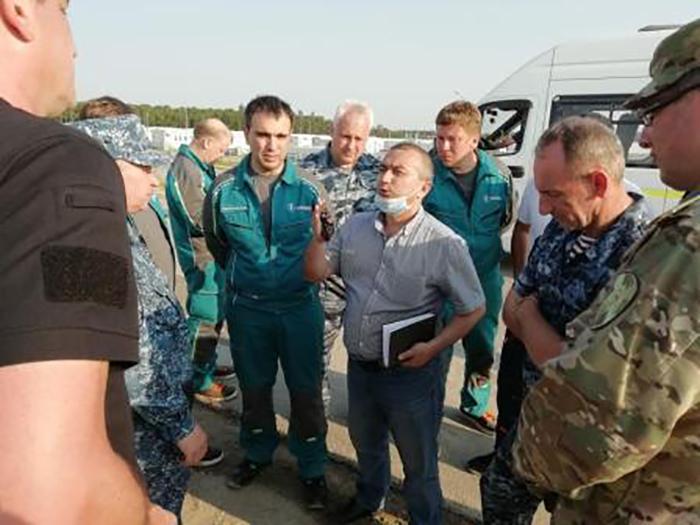 On the same day, the Consul General of Uzbekistan M. Khayriddinov arrived at the scene to clarify the circumstances of the conflict and participate in the process of its settlement, as well as to ensure the protection of the legitimate rights and interests of Uzbek citizens.
"A series of negotiations were held with the management and representatives of the Amur Oblast administration, prosecutors and police department, Renaissance Heavy Industries company and its subcontractors. Meetings were held with compatriots, during which comprehensive information was obtained about the factors that caused the discontent of the migrant wotkers," the embassy said.

"Thanks to the measures taken jointly with Russian and Turkish partners, we managed to find a mutually acceptable solution to the problem and restore order in the temporary camp. Starting July 16, 2020, the citizens of Uzbekistan stopped the strike and resumed work at the facility," the diplomatic mission added.
At present, the investigative bodies of the Russian Federation are continuing the procedural actions on this incident. At the same time, the check is carried out not only in relation to the participants in the riots, but also on the fact of violation of labor legislation by the employer.
Previously, it was reported that the prosecutor's office revealed irregularities in the work of Renaissance Heavy Industries, whose workers staged a pogrom at one of the facilities of the Amur gas processing plant (GPP) that is currently under construction.
It turned out that the employer unilaterally deducted money from the wages of more than a thousand employees in order to pay personal income tax for two months of the current patent. In total, more than 14.4 million rubles were withheld.