As a result of a mass riot on July 13 among the builders of a gas processing plant in Amur, 11 workers of the plant were detained by Russian law enforcement agencies, the Investigative Committee reported.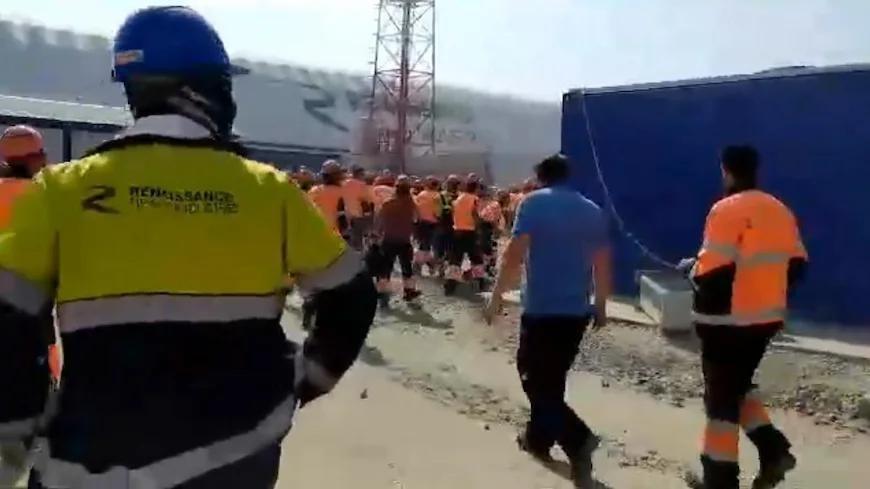 According to the report, criminal files were filed against 11 workers under Article 212 of the Criminal Code of Russia.
"In the course of the investigation, the team examined the property of the contractor and the damage to trade facilities in the residential area of the construction complex. They also studied the company's accounting and recreation conditions for employees. In addition, representatives of the employer answered questions about the order of appointment and payment of salaries to employees," the investigation report said.
The Investigative Committee identified no problems with payment of wages to workers. The dispute arose due to a disagreement over the compensation for employees' labor patents.
11 workers were allegedly arrested and currently are in pre-trial detention. The investigation on the liability for other workers who were active in the protest is ongoing.