The light armored vehicle, which protects against bullets and explosions, is designed for a number of purposes.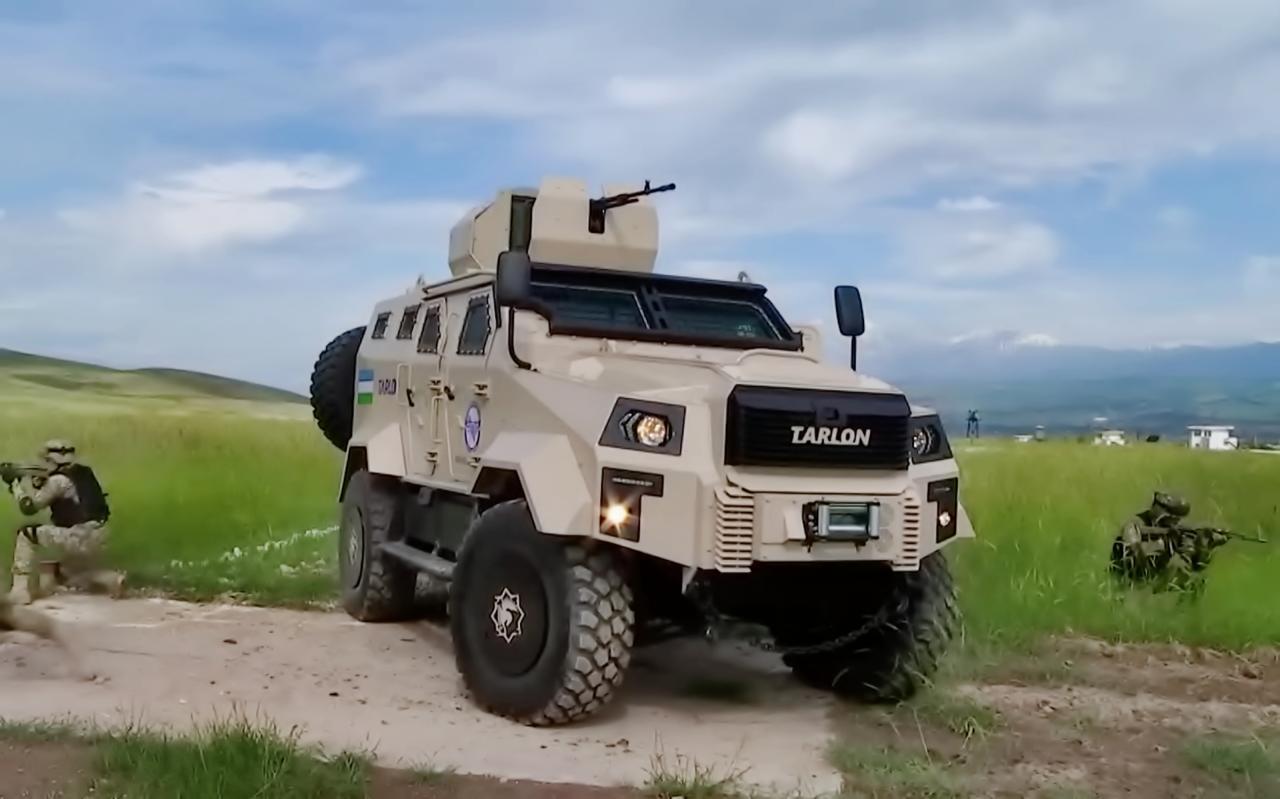 The State Committee for Defense Industry in cooperation with one of the leading enterprises in the country for the production of special equipment "KRAN VA MAXSUS TEXNIKALAR" LLC is developing a prototype of a light armored vehicle (LAV) TARLON (4x4).
According to the committee, the LAV, which protects against bullets and explosions, transports personnel, protects them from ammunition and explosives on the battlefield, performs special tasks in dangerous areas, provides fire support to mobile groups and checkpoints, protects troops and convoys, conducts combat patrols, it is designed to perform other combat missions as well.
"It is noteworthy that due to its technical and combat characteristics, TARLON is not inferior to this category of light armored vehicles of leading foreign countries," the statement reads.