Komil Allamjonov: It is necessary to teach doctors of all levels and nurses the correct treatment of patients
The Chairman of the Board of Trustees of the Public Fund for Support and Development of National Mass Media Komil Allamjonov shared his opinion on the steps to be taken in the current epidemiological situation in the country.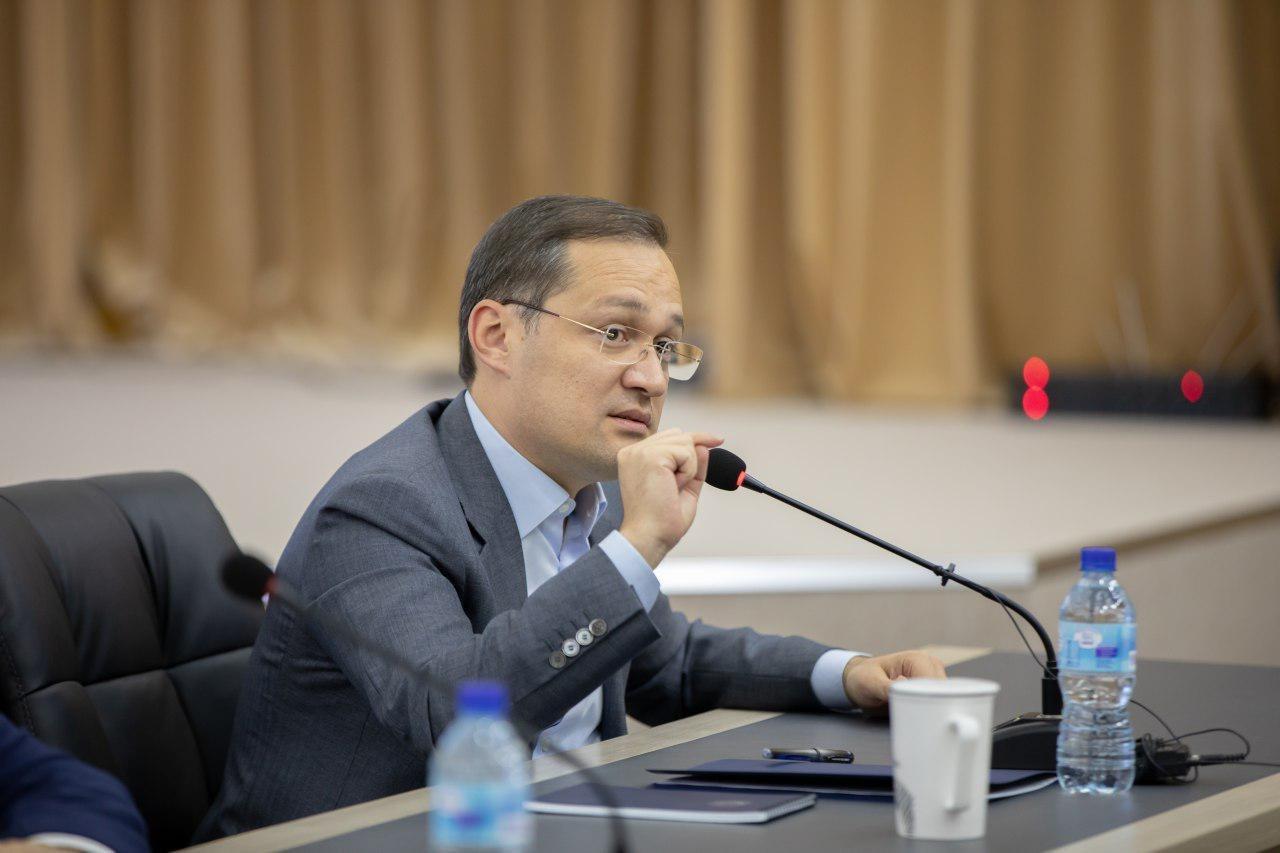 "The question is very serious, the choice is difficult, the probability of making mistakes is 90%. If there is a strict quarantine, then it will be hard for patients treated at home (about 80%), and if it is not strict, the number of seriously ill patients (about 15% of the total) and deaths (2-4 %) will increase to an uncontrollable degree. The economy, businesses, daily earnings of people for food, debts need to be addressed yet," writes Allamjonov.
According to him, no matter how long the quarantine is in force in the country, it will take 1.5-2 years until the vaccine reaches the population.
"If we kill the economy now, then tomorrow we will not be able to purchase the vaccine. Even if someone provides or donates a vaccine to us, he will take something in return. It is clear that there are no big businessmen, no big states who will provide things free of charge. Unless we start to get out ourselves, the situation will not improve," he said.

Allamjonov believes that, first of all, it is necessary to teach doctors of all levels and nurses the correct treatment of patients.
"It's not very difficult. There is a ready-made treatment protocol, it is enough to read it once, and at least learn about medications that cannot be used. In the current situation, this is also a great success. In many cases, patients, who could easily overcome the disease, get seriously ill or die because of these wrong recommendations and medicines," he wrote.
The head of the fund is sure that first of all, it is necessary to establish a system of correct treatment, otherwise, everyone is treated using his own way, experience, which will lead to an increase in the number of problems.
"In general, the situation is difficult, and so is the solution. The only way in the future is that each person must learn to take care of himself, not forgetting to wear a mask and properly treat himself if he gets sick. If we don't learn to live this way immediately, our situation will only get worse," he concluded.