State Statistics Committee: Consumer prices down by 0.3 percent in July
In July 2020, the level of consumer prices and tariffs fell by an average of 0.3 percent during the month.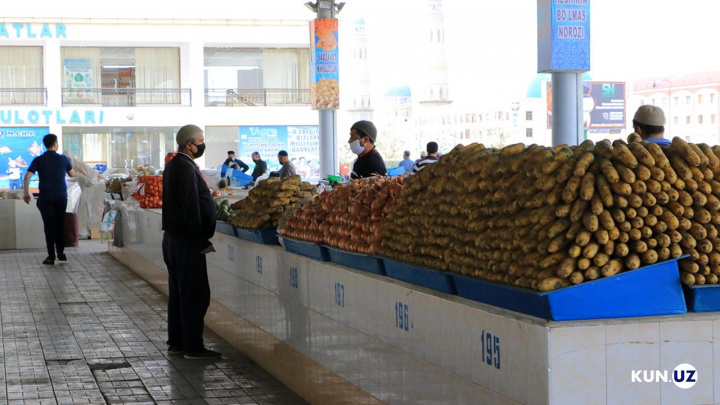 According to the State Statistics Committee, in January-July 2020, prices and tariffs in the consumer market increased by an average of 4.3 percent.
In the annual period (compared to July 2019), the average growth rate of prices for goods and services was 14.4 percent.
As the markets were saturated with fresh fruit and vegetable products, this group of goods led to a decline in overall prices, resulting in a consumer price index (CPI) of 98.7 percent in July this year.
During the month, prices for non-food products and services rose by 0.5 percent and 0.4 percent, respectively. The overall CPI fell by 0.6 percentage points (p.p.) due to lower food prices. As a result of rising non-food prices, the overall figure rose to 0.2 p.p. Due to an increase in service tariffs, the total CPI increased by an additional 0.1 p.p.
Starting May, the seasonal downward trend in fruit and vegetable production and, accordingly, food production has made it possible to significantly reduce inflationary pressures in the short term.
In general, in January-July 2020, the level of food prices increased by 4.9 percent, non-food products – by 4.1 percent, services – by 3.6 percent.