"4 out of 5 initiatives put forward by Shavkat Mirziyoyev at UNGA 72 session implemented" – FM official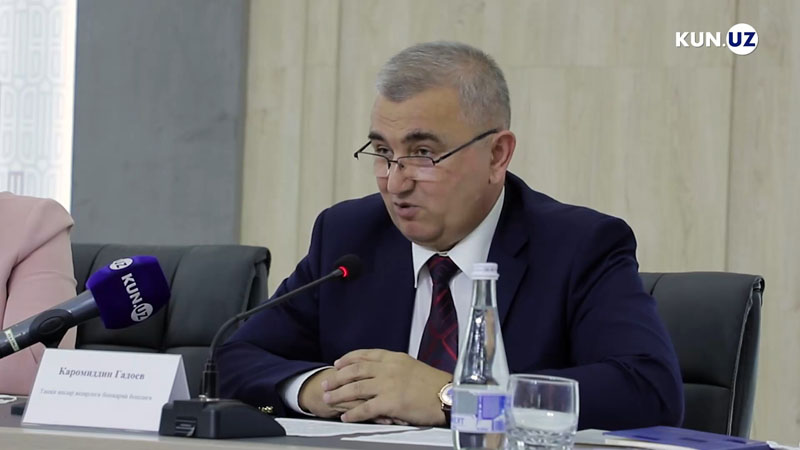 On August 27, at a press conference held at the AIMC, Head of Department under the Ministry of Foreign Affairs Karomiddin Gadoyev briefed on the results of 5 initiatives put forward by the President of Uzbekistan Shavkat Mirziyoyev at the 72nd session of the UN (UNGA 72).
"Out of 5 initiatives put forward during the 72nd session, 4 have been already implemented. In particular, as a result of these efforts, over the past two years, the UN General Assembly has adopted three resolutions put forward by our President at the direct initiative of Uzbekistan," he said.
It was noted that the first initiative was a consultative meeting of Central Asian leaders, which was directly approved. In addition, a special resolution of the UN General Assembly on strengthening regional and international cooperation to ensure peace, stability and sustainable development in Central Asia was adopted on July 2, 2018 by the countries of the world community.
As Gadoyev noted, without the participation of Uzbekistan, any process in the region is unlikely to succeed. Therefore, Shavkat Mirziyoyev's this initiative was confirmed in practice in a very short time.
The second initiative was the adoption of a resolution on enlightenment and religious tolerance. This resolution was adopted by the UN General Assembly on December 12, 2018.
Raising the Aral Sea issue was the result of the third initiative. This year, it is planned to declare the Aral Sea region a zone of ecological innovation and technology as a continuation of the practical implementation of this initiative. The fourth initiative was to solve the Afghan problem.