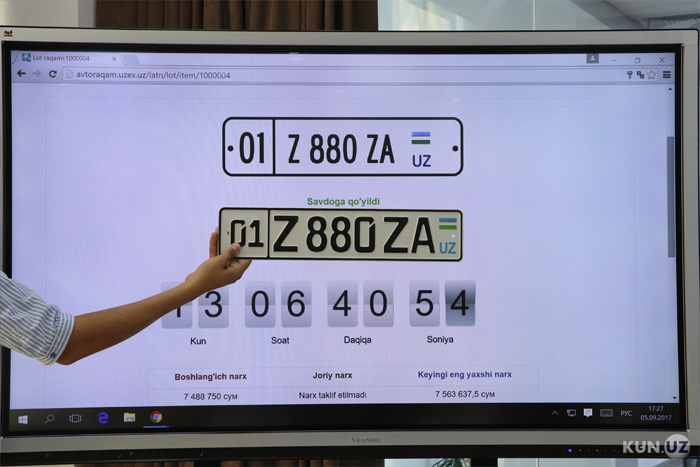 Since the beginning of 2020, 50 thousand expensive car number plates have been sold for 154.5 billion soums through online auctions, the press service of the Uzbek Commodity Exchange reports.
The average cost of one transaction was 3.1 million soums, the maximum – 186 million soums.
License plates for vehicles with increased prices are given to the winners of competitive procedures in the information system of the JSC Uzbek Commodity Exchange. The winner of the bid is the one who offered the highest price in the online auction.
The applicant will have 5 working days to fully cover the financial obligations for the concluded transaction in the system avtoraqam.uzex.uz, while the period for registration of the vehicle registration plate by the winner of the tender in the subdivisions of the Ministry of Internal Affairs is 10 working days.