The driver of a Cobalt car exceeded speed at a sharp turn and lost control over the vehicle. As a result, the car rolled over several times and fell into the Namangan canal nearby.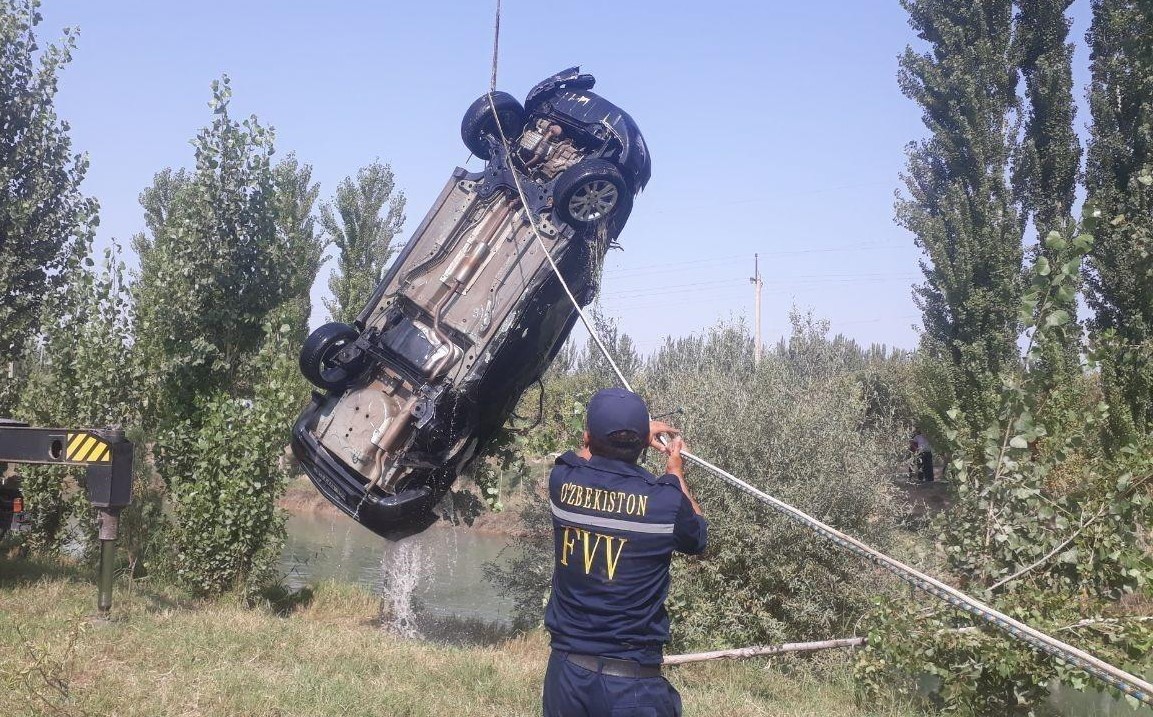 The accident, which resulted in the death of a person, took place on September 10 in the Chartak district of the Namangan region, the press service of the MES reports.
The driver was thrown of the car as the vehicle overturned. He died instantly.
He had only one passenger, a girl. She managed to get out of a car that was already underwater.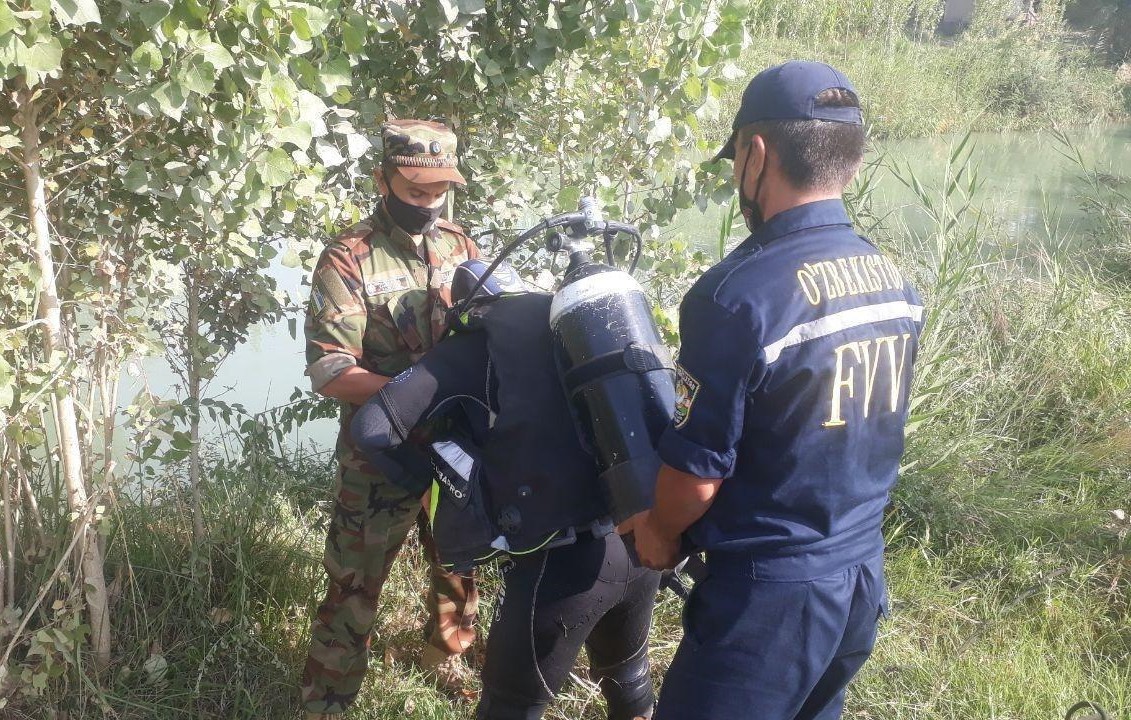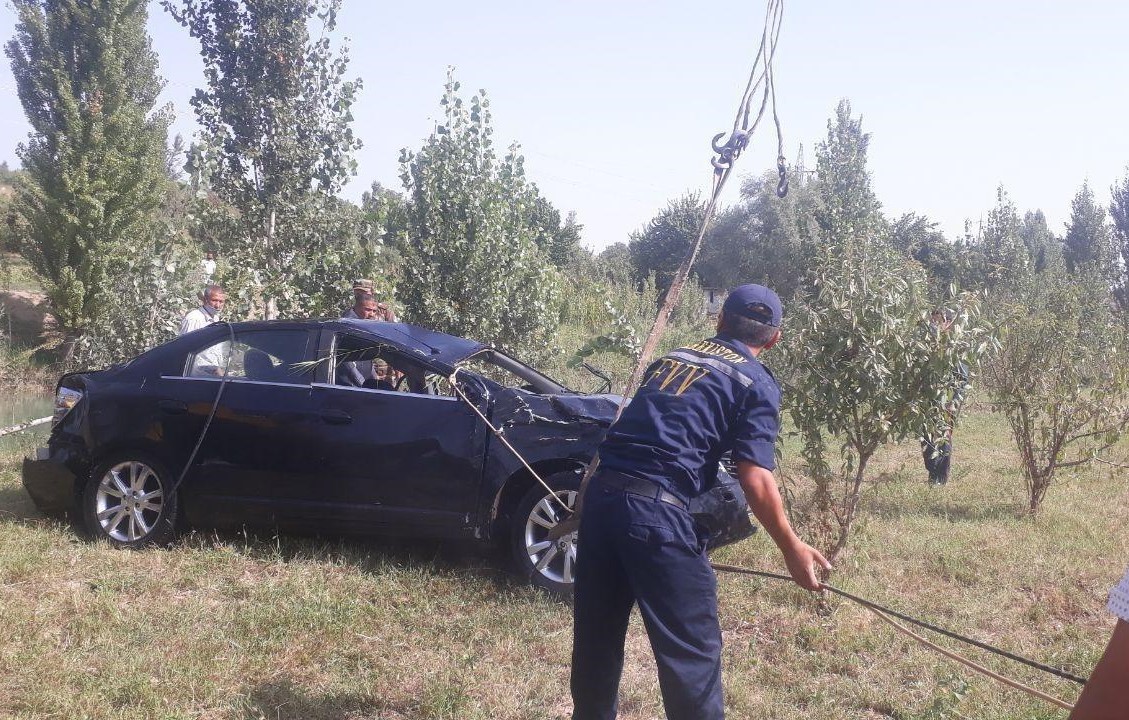 A few minutes later, rescue team from the Namangan State Emergency Department arrived at the scene. The victim was taken to hospital and the car was dragged out of the canal with the help of special equipment.