From 2021, Uzbekistan will introduce compulsory vocational and language training courses for citizens who are heading to foreign countries for work. Special centers will be opened throughout the country in cooperation with foreign employers to organize legal labor migration.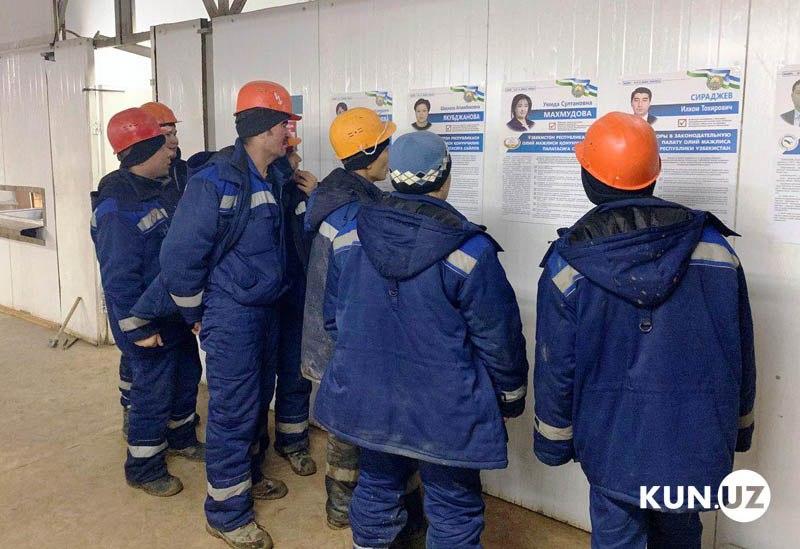 President Shavkat Mirziyoyev signed the resolution on measures to introduce a system of safe, orderly and legal labor migration.
The resolution introduces a system of safe, orderly and legal labor migration and defines its main directions.
In particular:
International cooperation in the field of external labor migration will be developed, relations with organizations of compatriots abroad and the Uzbek diaspora will be strengthened;
Before going to work abroad, citizens will be trained in the profession and foreign languages, they will be issued international certificates confirming professional qualifications;
Labor migrants are financially and socially supported, the practice of insuring their lives and health will be expanded, cultural and educational events will be organized for them;
Individuals (labor migrants) returning from foreign countries will receive help in their reintegration, employment, professional development and entrepreneurial initiatives.
From January 1, 2021, a system of compulsory vocational training is being introduced before sending people to work abroad through organized labor migration.
For this purpose, in 13 "Ishga marhamat" mono-centers, 30 vocational training centers, 11 short-term vocational training courses in the districts of Tashkent and 136 vocational training facilities, the followings will be implemented:
Short-term (up to 3 months) vocational and foreign language training courses for labor migrants will be organized in 13 colleges and 13 technical schools (total annual capacity of 20.2 thousand students);
Curricula of short-term courses will be adapted to the requirements of major foreign employers (Russia's NIPIGAZ, Renaissance Heavy Industries, B.T.K GRUP, Turkey's ANT YAPI, Taiga Group, UAE's Tadbeer);
Contacts will be established with major foreign employers and private employment agencies and qualified specialists will be trained in short-term courses in the professions required for them;
Qualified specialists of large foreign enterprises and teachers of leading educational institutions will be involved in short-term courses at the expense of the Fund under the Ministry of Labor.
Until January 1, 2021, the followings will be organized:
Test center "Japanese language and professional skills" in the "Ishga marhamat" mono-center in Tashkent in cooperation with Japanese employers;
School of welders in the "Ishga marhamat" mono-center in Fergana in cooperation with the National Agency for Welding Control of the Russian Federation;
Training center for service workers in the "Ishga marhamat" mono-center in Gulistan in cooperation with the "Tadbeer" recruitment centers of the United Arab Emirates;
Vocational training centers in the field of foreign language teaching and service in cooperation with Japan and the United Arab Emirates.
From January 1, 2021:
Microloans will be issued to members of low-income families in the information system "Single register of social protection" when they go abroad to work;
Microloans up to 10 million soums will be allotted to cover the costs associated with employment abroad (including travel costs and obtaining a work permit);
The part of the microcredit interest rate higher than 14%, but not more than 21% is compensated at the expense of the State Fund for Employment Promotion;
Organized labor activity abroad will be equated to self-employment, and the procedure for payment of taxes and calculation of pensions for self-employed persons will be applied to these persons.