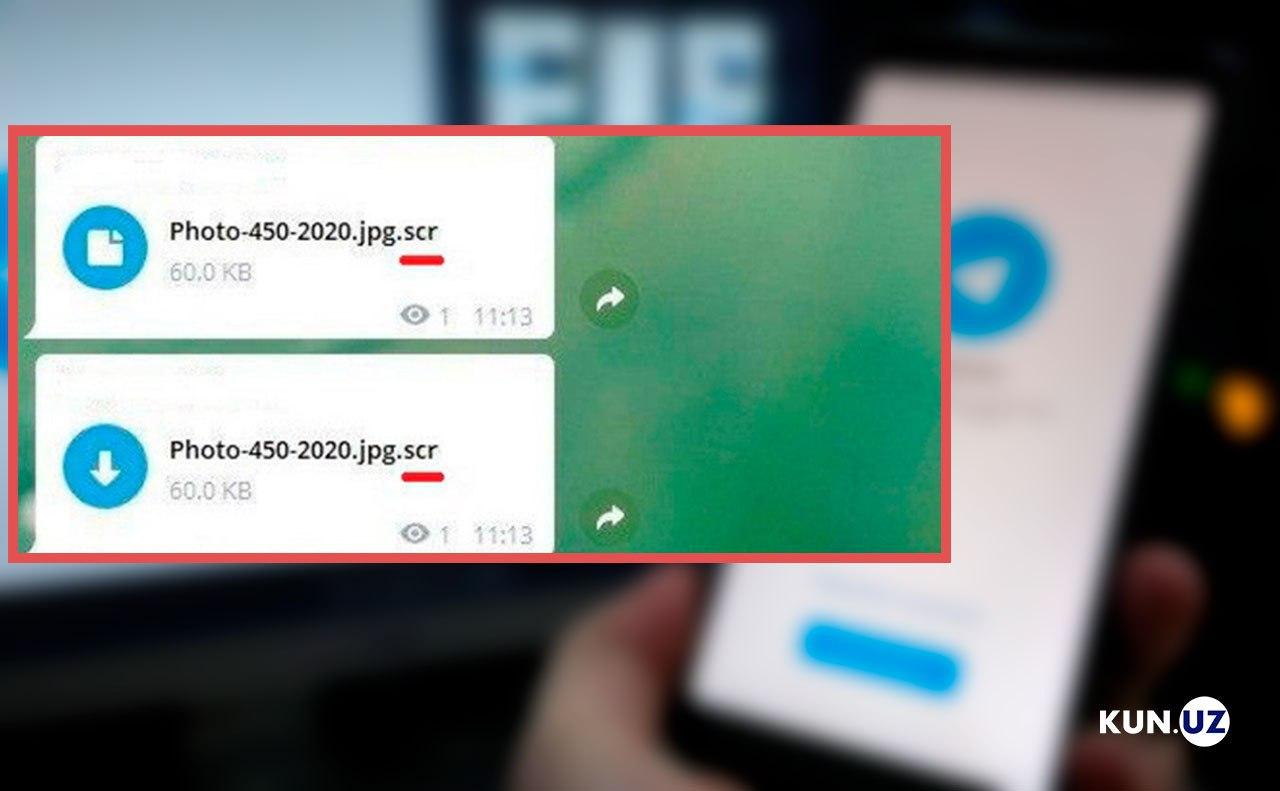 In early September, it was reported that a malicious file was being distributed on various channels and groups in Telegram.
According to the Uzkomnazorat press service, once the malicious file is opened, people may lose their data on a smartphone or computer, and the system may fail or other technical errors may occur.
"Some users unknowingly upload and install the file, causing huge damage to the software of their device," the message said.
According to specialists, it is possible to create different programs using SCR files. SCR files are usually scripts of the executable files of the program that created them. Opening an SCR file results in the system executing certain commands, which are placed in a certain order inside a file.
It is noted that most SCR files are saved in a text form, and therefore can be opened and viewed through different text editors. Such files are difficult to change because they are protected.
Once created in this format, they can easily work with trojan viruses and other malware. When you open an SCR file, you start commands that are mostly blocked by anti-virus programs.
However, antivirus software cannot usually disable or delete a malicious file due to the presence of antivirus protection or EXE file hidden in an SCR file.
"Since trojans and viruses are in the SCR format file and difficult to detect and delete, information security specialists recommend not to open unknown files of similar format," the message of Uzkomnazorat concludes.