"Results could have been better" - Komil Allamjonov speaks about obstacles before the media
An online conference was organized today on the occasion of the International Day for Universal Access to Information.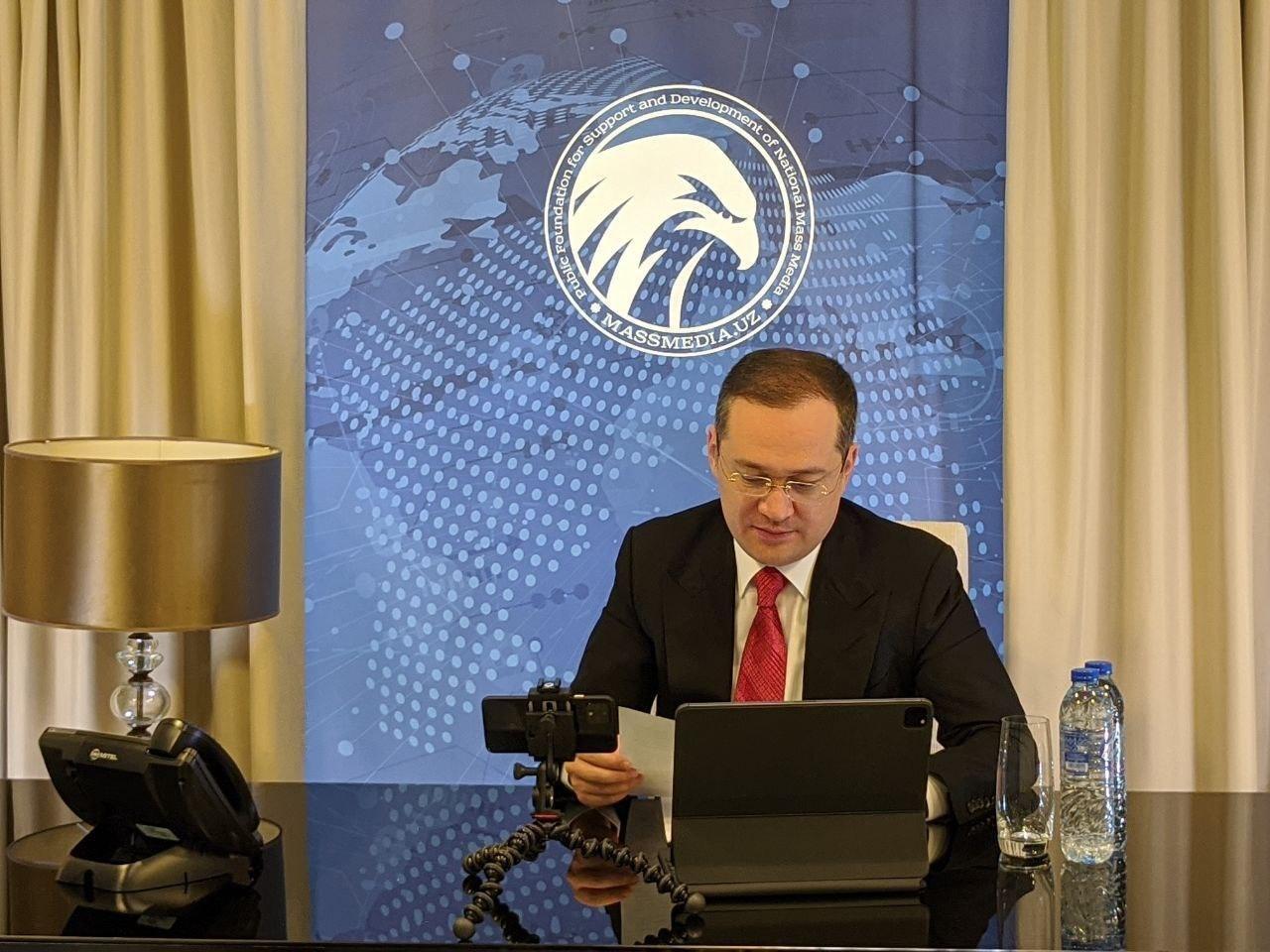 Speaking at the conference, Komil Allamjonov, Chairman of the Board of Trustees of the Public Foundation for Support and Development of National Mass Media, listed the current problems and challenges in the Uzbek journalism.
"Uzbekistan has been removed from the blacklist and improved its position in the press freedom index of Reporters Without Borders, climbing up 13 lines between 2017 and 2020.
But there are problems, aren't there? Journalists and bloggers are gripped by fear, aren't they? Otherwise, the result could have been even better," Komil Allamjonov said.
He noted that there are still cases of censorship at a certain level, self-censorship of journalists and bloggers, threats or pressure from government officials.
"These days, another important presidential decree is expected to be introduced. It aims to increase liability for obstructing the activities of the media and putting pressure on journalists.
We understand that we are still at the beginning of the road and we understand that there will be mistakes and shortcomings along the way. The beginning of media liberalization is not a temporary change, but the political will of President Shavkat Mirziyoyev. That is the most important thing," Allamjonov said.
He stressed that the right of every citizen to free access to information is enshrined in the country's Constitution, but for many years this right has not been exercised.
"Now the situation has changed. It must rise to a new level not only because of the political plight, but also because of the pandemic that has befallen mankind. The issue is the safety of people's lives. Therefore, everyone should have access to information. I urge all those responsible to take this issue seriously. The Uzbek mass media have an important task – it should live up to the trust of the population," said Komil Allamjonov.