Within the framework of his visit to the Syrdarya region, President Shavkat Mirziyoyev went to see the "Nurafshon Orzu Bustoni" farm in the Akaltin district and inspected the cotton harvest, the presidential press service said.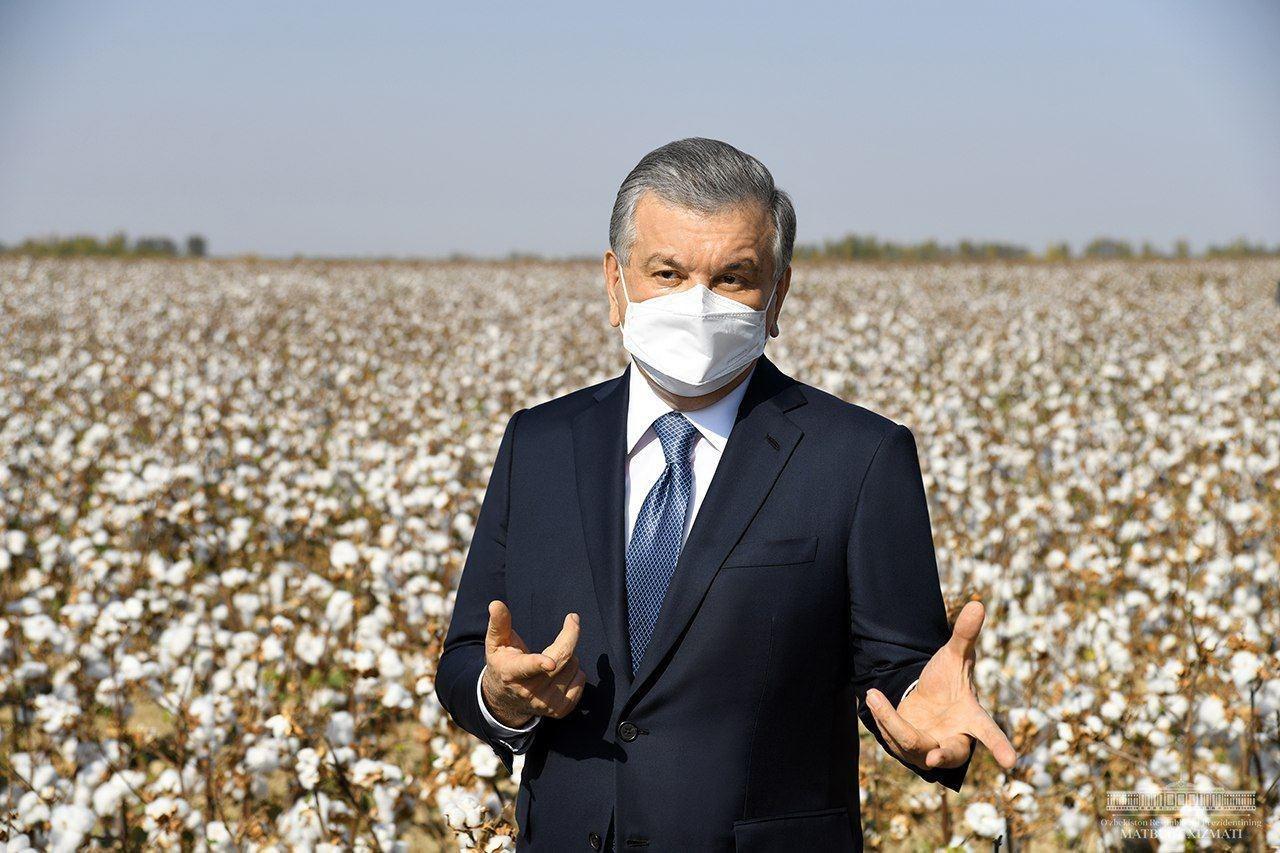 The "Nurafshon Orzu Bustoni" farm is a partner of the Akaltin cotton and textile cluster.
The President held a conversation with cluster managers and farmers, noted the importance of creating a value chain by processing cotton and converting raw materials into a finished product.
"Cluster and material incentives are the future of agriculture in Uzbekistan. This industry will not be able to become competitive without the introduction of science and innovation", Mirziyoyev said.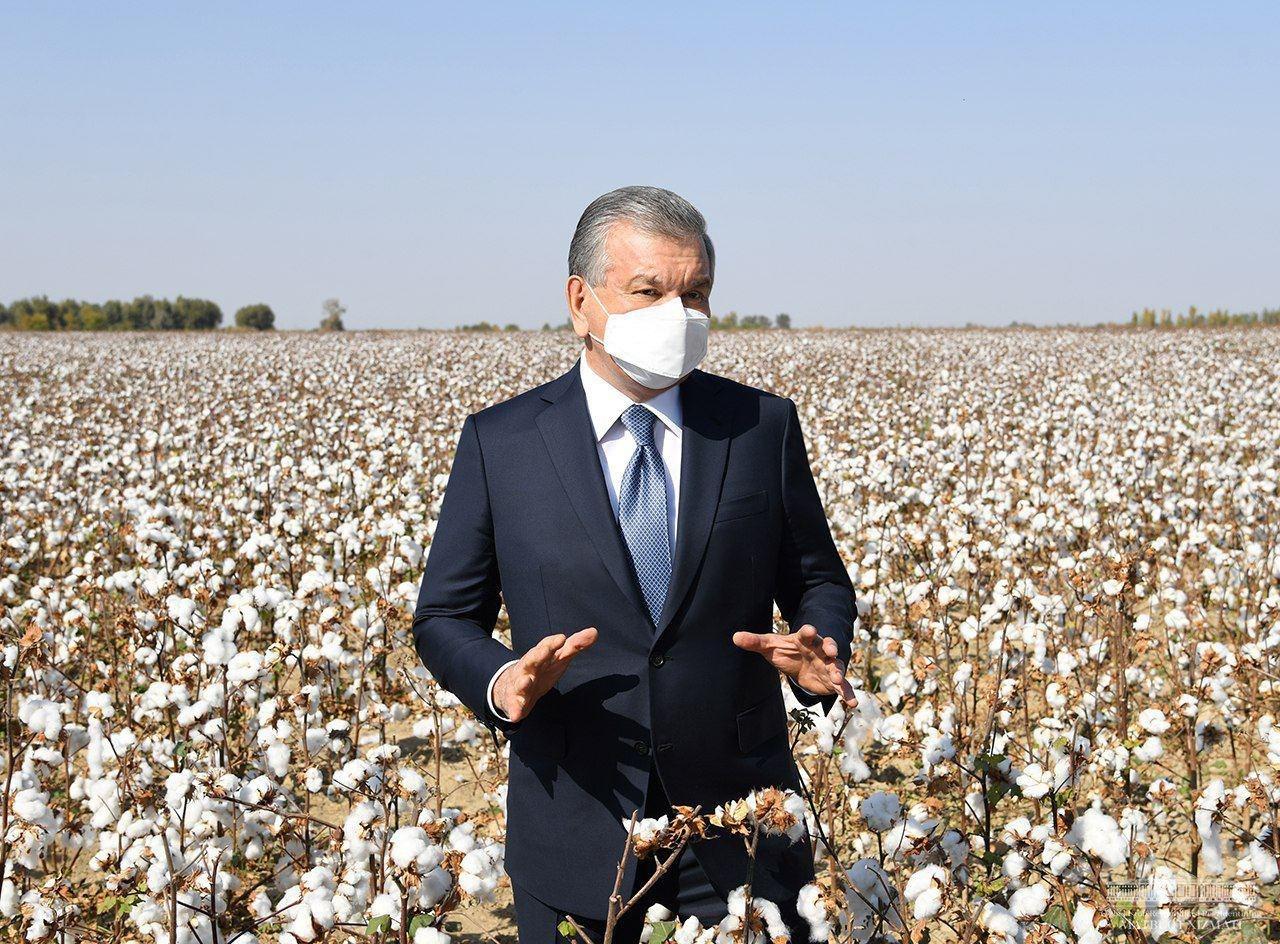 During the meeting, information was provided on projects to be implemented by this cluster in 2021-2022. As noted by the press service, it is planned to implement projects for processing 30 thousand tons of cotton seeds and 50 thousand tons of grain per year worth $4 and $5.8 million, respectively, in the Akaltin district.