Nurmat Otabekov, Deputy Chief of the Sanitary and Epidemiological Wellbeing and Public Health Service, commented on the audio recording disseminated on social media where he allegedly criticizes Zangiata hospital.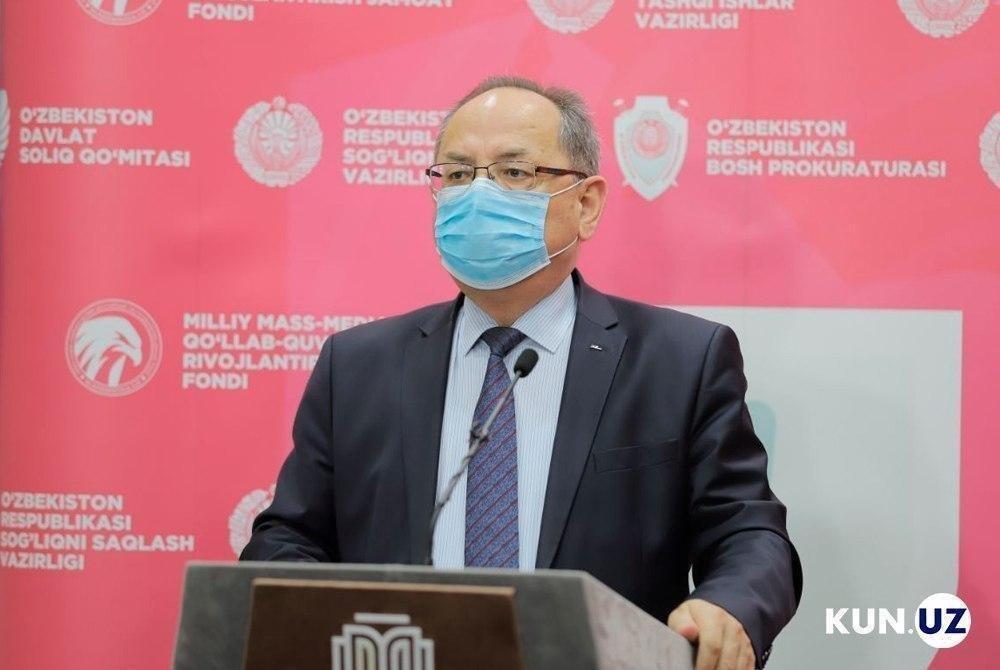 "It is not my voice, as it is well known to almost everyone because my speeches are broadcast throughout the republic during the pandemic. I never criticized those doctors. Imitating my voice and spreading in social networks is impudence," he said to UzA.
Otabekov also notes that he had not yet been able to fully familiarize himself with the conditions in the Zangiata hospital, but had spoken to many patients who had been treated and had fully recovered from there.
"Some people even asked me to help get treatment in this hospital. Doctors make mistakes, the hospital may have some flaws, but I was not able to check it myself. However, some people decided to distribute fake audio about me on social media. I am ready to answer any questions of media representatives and personally give interviews when I am asked," Otabekov added.
A specialized multidisciplinary hospital designed for 2,000 patients in the Zangiata district of the Tashkent region was built this year. If necessary, it can be transformed to accommodate up to 4,000 patients.