Car-carrying trailer collides with a truck, several cars damaged
Car carrier trailer, transporting UzAuto Motors vehicles, collided with a truck.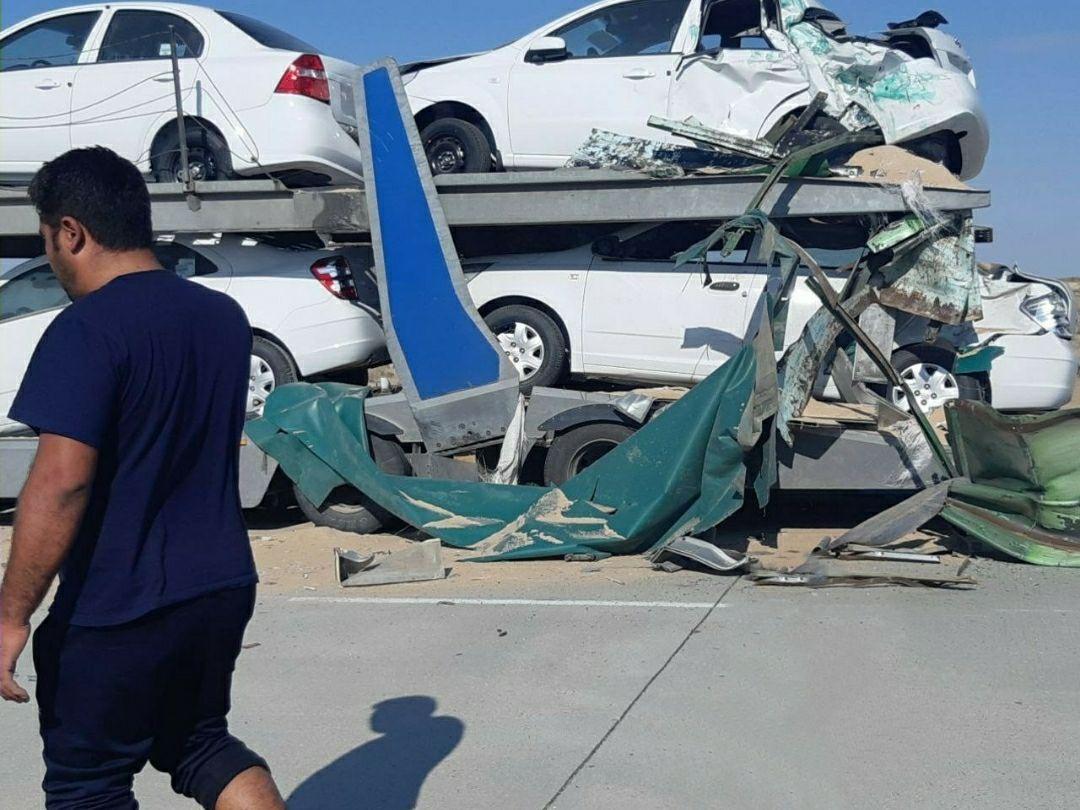 The corresponding video and photo were published on the Telegram-channel "Echo of Uzbekistan".
The video shows how the car hauler collided with a truck.
As a result of the accident, Nexia and Cobalt cars that were loaded on the carrier were severely damaged. Other vehicles also suffered damages.
Time and location of the accident is not yet reported.