Uzbekistan will repatriate its citizens who are left stranded in Abkhazia due to the pandemic, Consul General of Uzbekistan in Rostov-on-Don Rustam Kurganbaev told Kun.uz.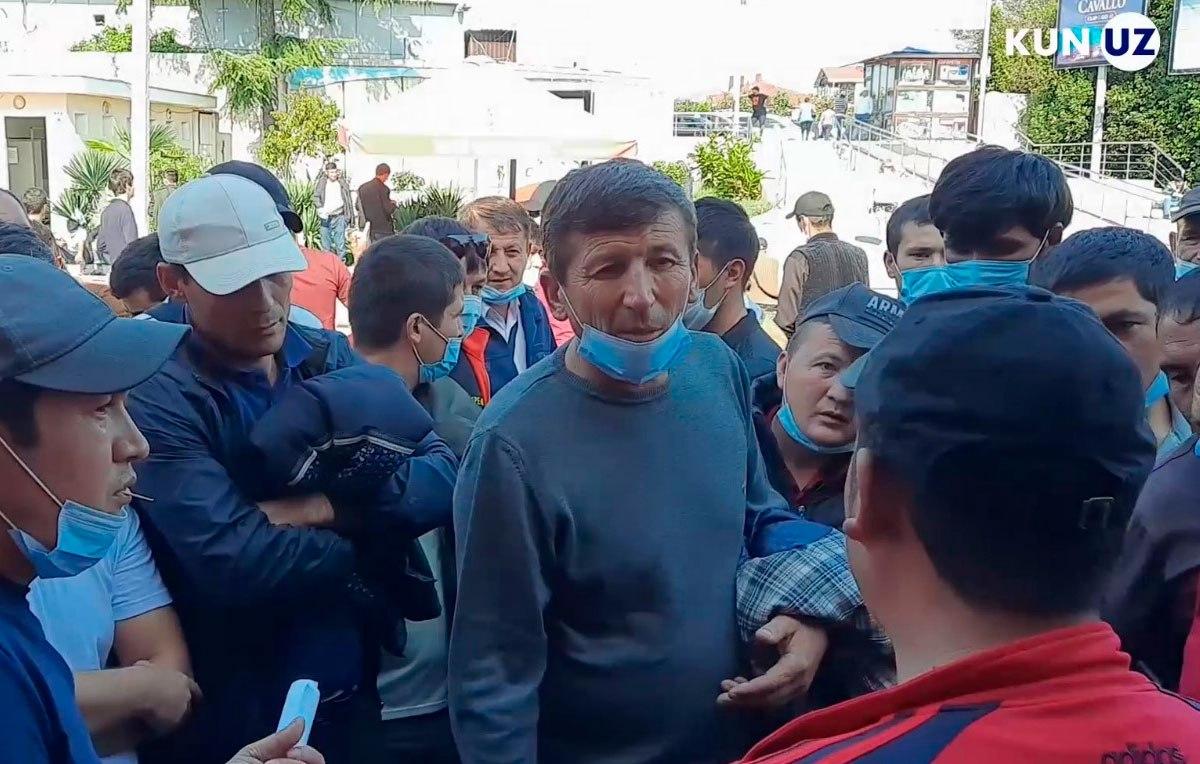 Compatriots, who went to work in Abkhazia and were left stranded there due to the pandemic, began to gather on the Abkhazian-Russian border on October 15, believing the Foreign Ministry's statement, and about a hundred of them slept on the streets around the border checkpoint.
The September 30 statement of the Foreign Ministry said that the first group of about 400 people would be returned to Uzbekistan in early October. Rustam Kurganbayev, the Consul General of Uzbekistan in Rostov-on-Don, explained the protracted process by the fact that it took a long time to compile a list of those to be brought back on charter flights. Also, obtaining permission from the Special Commission of the Russian Federation to transport Uzbek citizens via Sochi was not easy.
Rustam Kurganbayev said that at a regular meeting of the Special Commission chaired by the Deputy PM of the Russian Federation Tatyana Golikova in Moscow on October 23, Uzbeks left stranded in Abkhazia were allowed to return to Uzbekistan through Russia.
"On the morning of October 26, we received a message from Moscow that our citizens are allowed to cross the Abkhazian border into Russia and from there they can catch a charter flight to Uzbekistan. I conveyed this message to our compatriots in Abkhazia through people who were in contact with us immediately.
Uzbekistan Airways will send two aircraft on October 28. On the same day, around 300 people will be taken to Uzbekistan. I am also flying to Sochi. Upon reaching the Abkhazian-Russian border, I will personally oversee the transportation of our citizens across the border. They will be transported from the border to the airport by buses free of charge," Rustam Kurganbayev said.
Rinat Yusupov from Surkhandarya, who is currently on the Abkhazian-Russian border, confirmed the words of the Consul General in an interview with Kun.uz. According to him, it is planned to take compatriots from Abkhazia to Uzbekistan on three planes.
"The first and second groups included in the list, submitted to the Special Commission by the Consulate General, are expected to fly on October 28. A total of 290 people will be flying on two planes. We do not know yet the exact price of the ticket, it is told that it should be around 30 thousand rubles. We will be buying our tickets at the airport ticketing office before we board the plane.
The third plane is scheduled for October 30. Our compatriots are very happy that the process of returning to the country has begun," Rinat Yusupov said.