Chiefs of Staff of the CIS Armed Forces committee discuss military and political situation in the region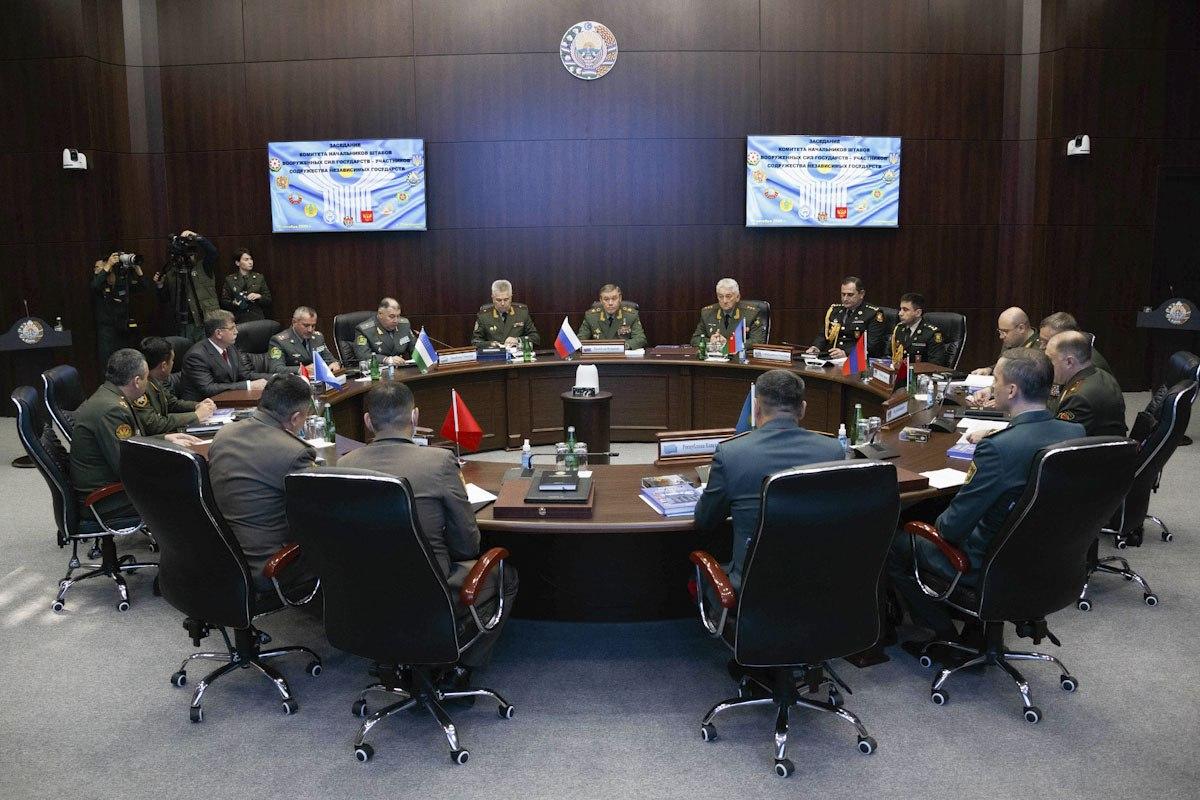 Samarkand hosted the meeting of the Chiefs of Staff of the CIS Armed Forces committee, chaired by Russia's General Valery Gerasimov.
"Many international cooperation events this year were held in the video-conference mode or postponed to a later date. Holding our meeting in person is a confirmation of the high level of interaction between our general staffs, trust and good-neighborliness," said Valery Gerasimov, opening the joint meeting.
In turn, the Chief of the General Staff of the Armed Forces of Uzbekistan, Major General Pavel Ergashev, in his welcoming speech, noted that the priority direction of cooperation in the Commonwealth is to ensure regional security, as well as anti-terrorist cooperation between the defense departments of the CIS countries. "Today, the threat of international terrorism is increasing, and the risks of exacerbating old and new hotbeds of tension and international conflicts are on the rise," he said.
The meeting was attended by military delegations from Armenia, Azerbaijan, Belarus, Kazakhstan, Kyrgyzstan, Russia, Tajikistan and Uzbekistan, as well as delegations from the CIS Executive Committee and the Secretariat of the CIS Council of defense ministers.