UzAuto Motors buys Chevrolet Equinox for $22,800 and sells it for $33,600.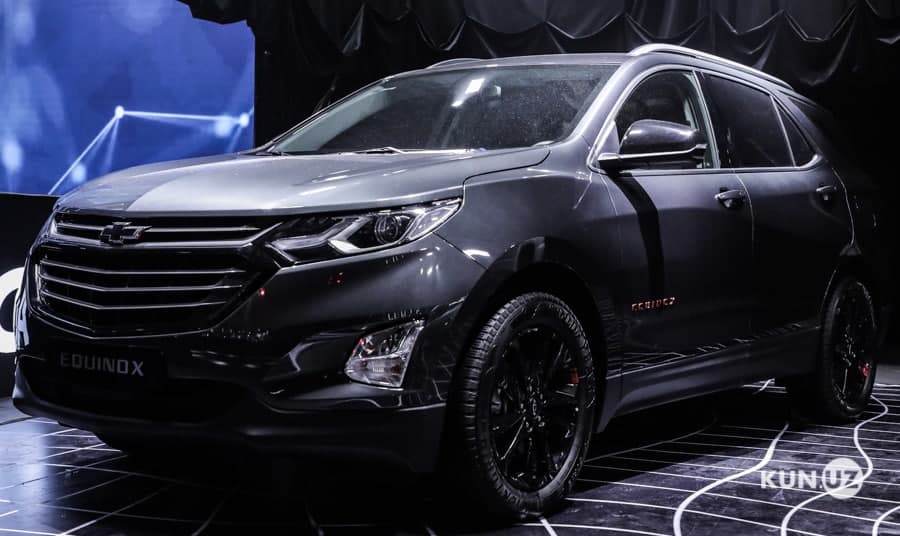 The relevant data are published on the Public Procurement website.
The document states that the contract with General Motors Overseas Distribution LLC (USA) was signed on November 27, 2019.
The value of the agreement is $199.9 million or $22,800 for every car of this model (CIP/CPT price).
CIP price means that the contract price (invoice or customs price) for the goods includes the value of the goods themselves, the export customs clearance of the goods with payment of export duties and other charges, the cost of delivery (freight) to the destination and cost of the buyer's insurance of the goods.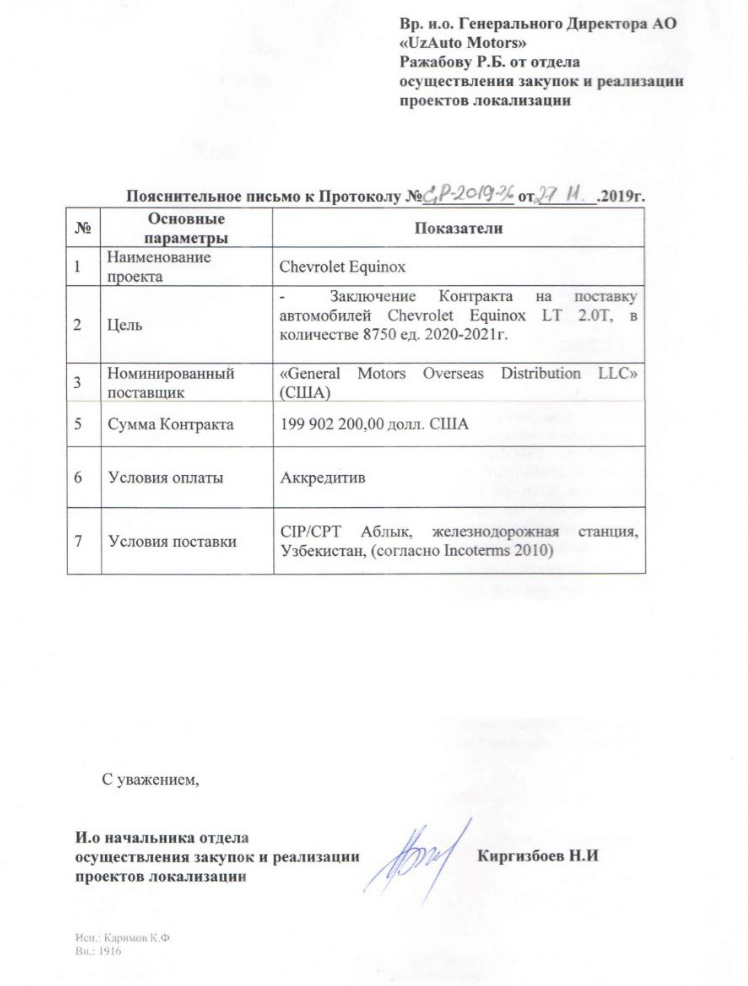 The price of Equinox in Uzbekistan is $33,600, which means that it is $10,800 or 47% higher than the imported price.
Previously, the head of the Sales Development Department at Uzavtosanoat, Shuhrat Mirsamukov, stated that the new crossovers of UzAuto Motors will be imported from abroad. According to him, the production of each of the models in Uzbekistan would require an investment of $1-2 billion.