Today, November 10, the President of Uzbekistan delivered a speech at the summit of the Shanghai Cooperation Organization (SCO) held in a videoconference format.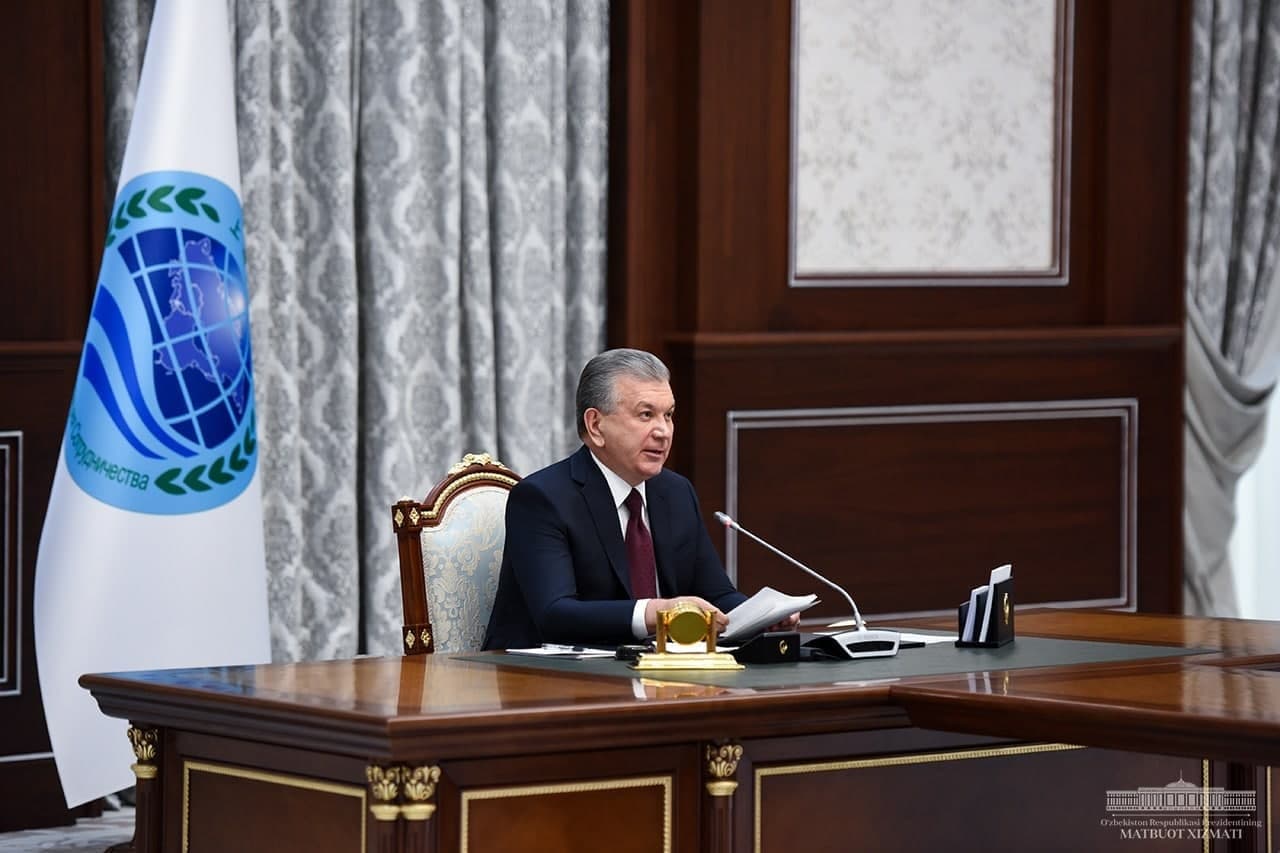 "It is very important to expand joint counteraction against new challenges and threats to the health of the population of our countries. Humanity today is facing infections that were unknown previously. Fighting them is becoming a part of our daily life," Mirziyoyev said during his speech.
The Head of state noted that Uzbekistan welcomes the adoption of a comprehensive plan of joint measures to counter the threat of epidemics.
"It is important to ensure its practical implementation, to establish an effective information exchange on the spread of dangerous infectious diseases," the President said.
Mirziyoyev also proposed to create a network of medical institutions to combat diseases that cause epidemics. "It will help establish effective interaction between specialized clinics of the countries."
"Within the framework of this network, mutually beneficial projects can be implemented, aimed at exchanging experience in the field of diagnostics, prevention and treatment of infectious diseases, organizing the activities of joint teams of doctors and their training," Mirziyoyev noted.
In addition, the President thanked the partners, primarily Russia and China, for the great help and support provided to Uzbekistan in the fight against the coronavirus infection.
"In the pandemic, there is also an increasing need to introduce new telecommuting technologies into healthcare. In this regard, we consider it expedient to develop a concept of cooperation in the field of telemedicine," the President said.