On November 10, the President of Uzbekistan participated in a videoconference meeting of the SCO Council of Heads of States.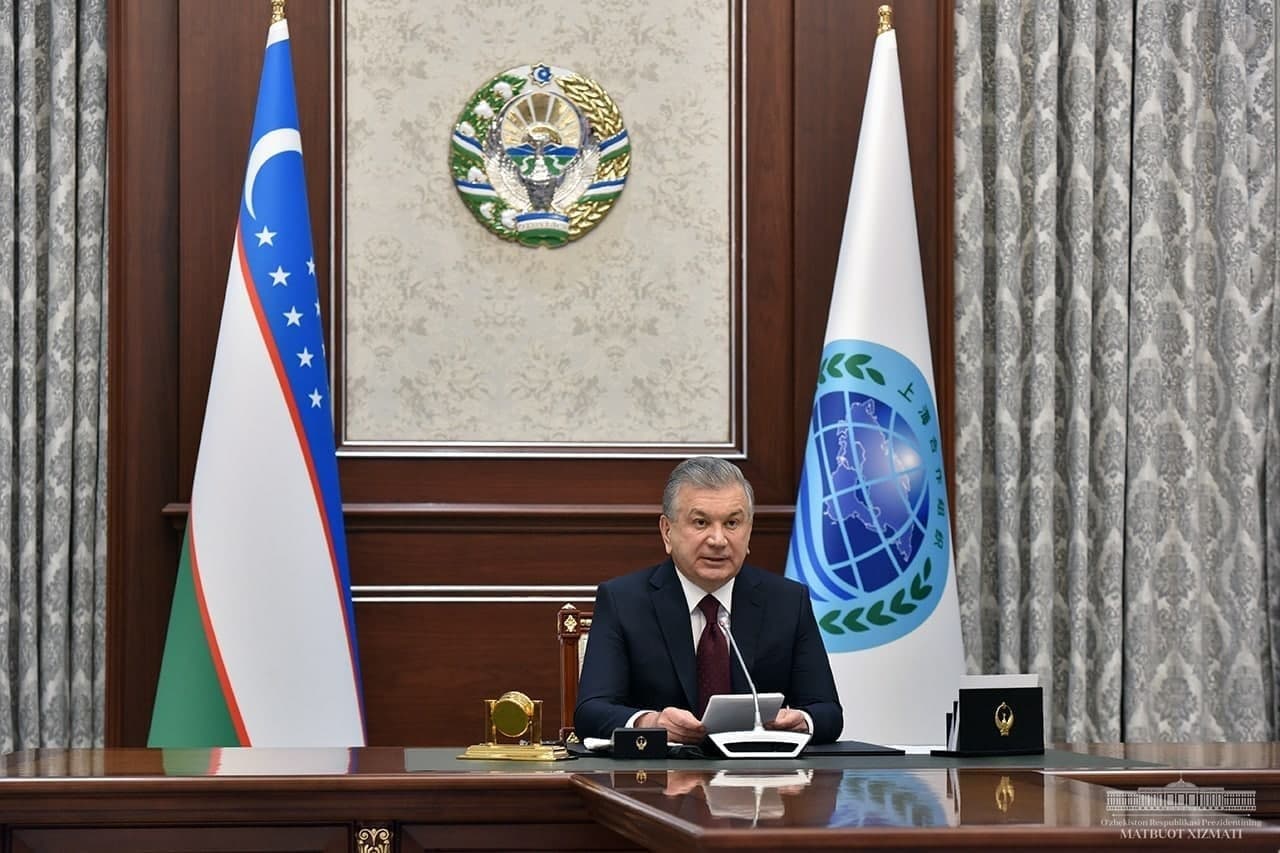 At the event, Shavkat Mirziyoyev spoke about the Afghan issue.
"Today, it is important to seize the historic opportunity to achieve the long-awaited peace in Afghanistan. Security and peace in this country should be seen as an important component of the stability and economic prosperity of the entire SCO region," he said.
The head of state stressed that, due to the efforts of the international community, including the SCO countries, there have been promising prospects for a peaceful settlement of the conflict in Afghanistan.
"It is important to join forces to support these positive signs of peace and to provide economic assistance to the Afghan people. I am convinced that the peaceful and sustainable development of the country will also be facilitated by the involvement of Afghanistan in regional economic and trade processes. Therefore, we support the early elaboration and adoption of a plan of measures to promote the socio-economic reconstruction of Afghanistan within the contact group SCO-Afghanistan," the leader of Uzbekistan noted.
Mirziyoyev stated that all SCO countries will benefit from initiatives to build transport corridors that would also help to restore Afghanistan to its historic role as a bridge between Central and South Asia.
"We propose to discuss these and other issues in April 2021 in Tashkent at an International Conference," Shavkat Mirziyoyev concluded.