Prakash Kejriwal contributed to implementing several important projects and strengthening mutual understanding and support between Uzbekistan and Singapore.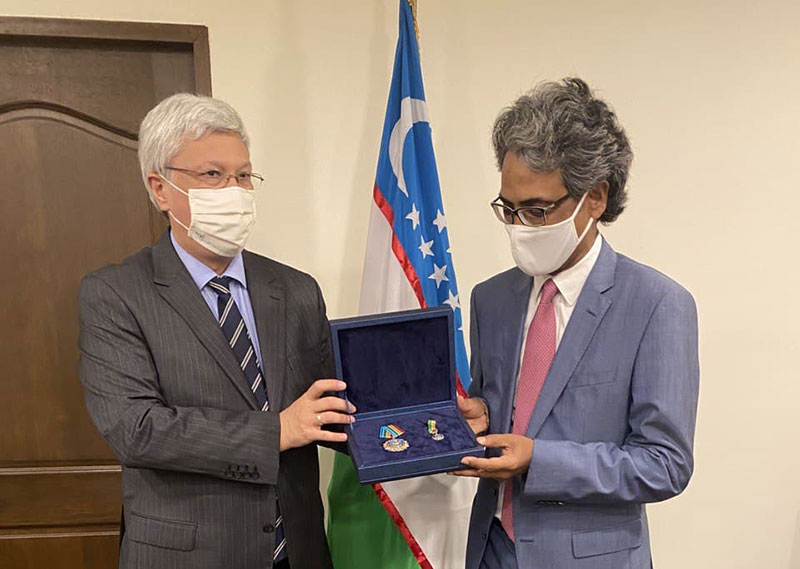 On November 18, the Ambassador of Uzbekistan to Singapore Kakhramon Shokirov presented the Order "Dustlik" (Friendship) to the director of the Singaporean company Indorama Corporation Pte Ltd, Prakash Kejriwal.
By the presidential decree of August 25, 2020, Prakash Kejriwal was awarded the "Dustlik" Order for his services in promoting important programs and projects to expand comprehensive cooperation with Uzbekistan, his worthy contribution to strengthening mutual understanding and support, development of friendly and cultural ties between the peoples of both countries.