For the first time, a project to create anti-corruption laboratories is being launched in Uzbekistan. The initiative is being implemented by the Nationwide Movement Yuksalish and the Anti-Corruption Agency with the support of the international non-governmental organization "Regional Dialogue" (Slovenia).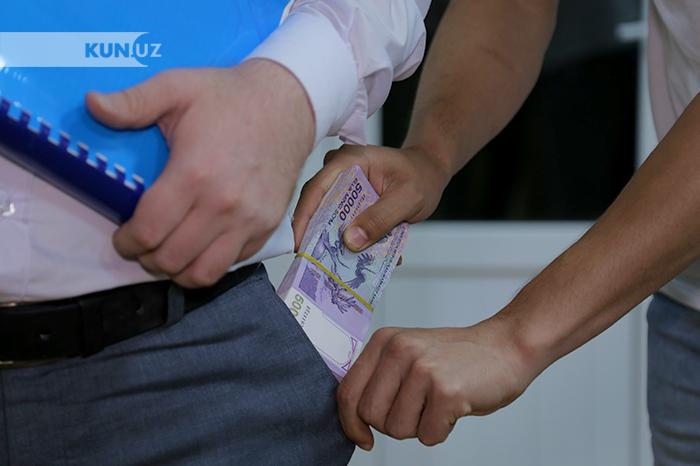 As the Yuksalish movement reported, the project is a large-scale anti-corruption study, which will take place in eight stages. The ultimate goal is to get the most complete picture of the corruption situation at all stages of education: from preschool to higher education.
"So, at the first stage of the study, it is intended to identify possible and real corruption risks, weaknesses in the public education system, in particular, at the stage of children entering primary school. Why is there a shortage in some schools, while in others children study in several shifts? What pushes people to commit corrupt acts? Where does the chain of corruption begin and where does it end? What needs to be done to change the situation? To get answers to these questions, the laboratory experts will analyze the data collected in schools throughout the country, with the participation of the general public and volunteers, from different sources, using different tools, taking into account international experience," the statement reads.
Corruption risks will be assessed based on survey results, statistical data, information from law enforcement and financial control authorities, as well as requests from legal entities and individuals and special mobile software.
Based on the results obtained, it is planned to apply this experience in other areas of education, taking into account such urgent problems as the recruitment of teachers and the distribution of work hours, the collection of class and school funds, public procurement in the field of general education, the admission of applicants to higher educational institutions, bribery between teachers and students.
The data collected, analyzed and summarized will be presented in the form of a comprehensive report on corruption risks with balanced recommendations for fundamental change and ensuring transparency in the field of education. It is also expected that similar laboratories will be created to solve problems in other areas, such as healthcare and construction.