Social network users have disseminated videos, in which residents of the "Khamdustlik" mahalla, Andijan city, were trying to block the road at the intersection of Uzbekistan Street and Bobur Avenue.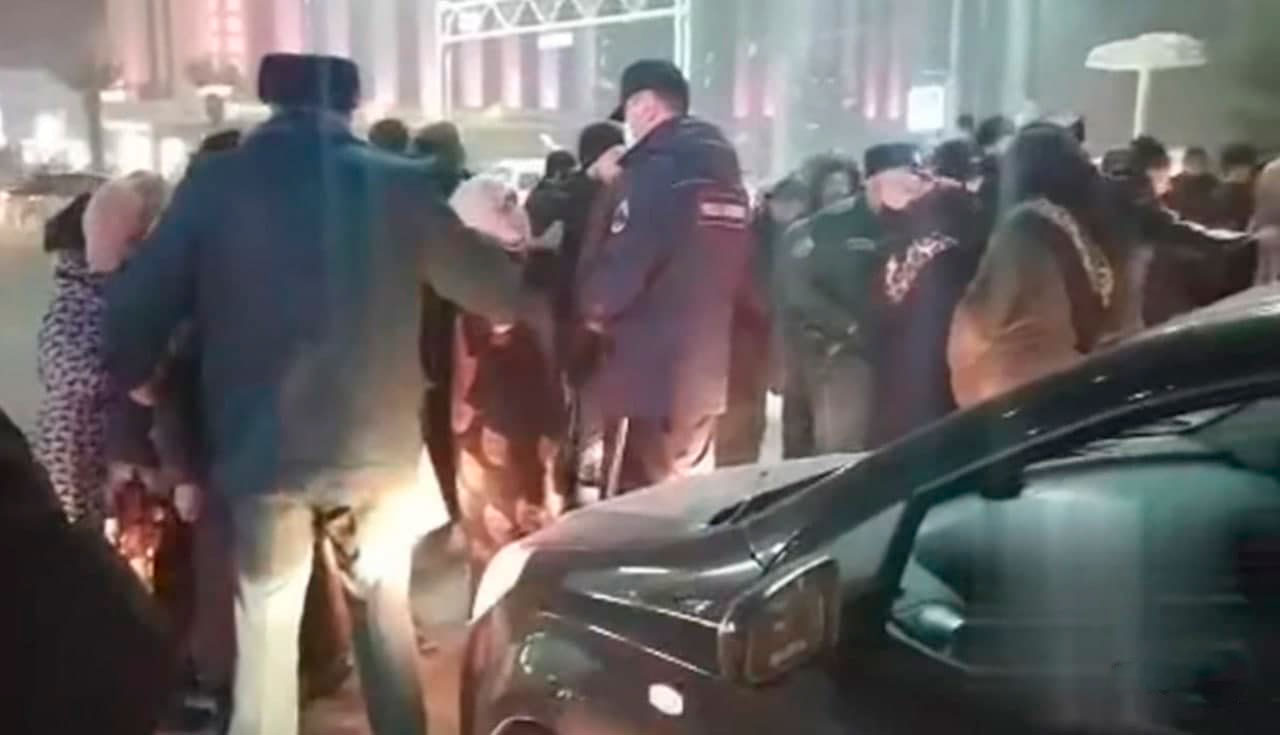 According to Kun.uz correspondent, the incident took place on December 10 at about 19:20.
Deputy khokim of the region Ibrokhimjon Kholmatov, khokim of the Andijan city Bakhromjon Khaydarov, heads of sectors and officials of Khududgaz Andijan arrived at the scene. A meeting was held with the population and their complaints were heard.
Kun.uz correspondent interviewed Akramjon Mirzakhmatov, chief engineer of Khududgaz gas supply branch.
"In order to clarify the questions of citizens related to the gas supply, officials of the gas supply branch Khududgaz Andijan and the gas supply department Andijanshahargaz conducted a study.
It should be noted that these days there is a sharp decline in pressure in the supply of natural gas to the settlements of the Andijan region. According to the fax info provided by Uztransgaz, due to the accident at the "Yangiyer" compressor station, a pressure drop was observed in the main gas pipelines supplying gas to the Fergana Valley.
Accordingly, there have been interruptions in gas supply in the Andijan region, in particular in the territory of the "Khamdustlik" mahalla, Andijan city," Mirzakhmatov said.
The chief engineer added that natural gas pressure in the gas supply pipes of the "Andijan-1" network at the "Kumakay" gas distribution station declined from 17-20 kg/cm² to 3 kg/cm², as a result of which there were problems with gas supply to more than 1,500 households.
At present, it is reported that work is underway to restore gas supply to settlements.
For information, a similar situation was observed in the Bukhara region last week. Initially, in the Bukhara district, a bit later in the Karakul district, residents blocked the highway due to problems with the gas supply.