Information is spread on social networks that some firms in the country are assisting in the departure of Uzbek citizens to Russia. Yet, people are not allowed to cross the border.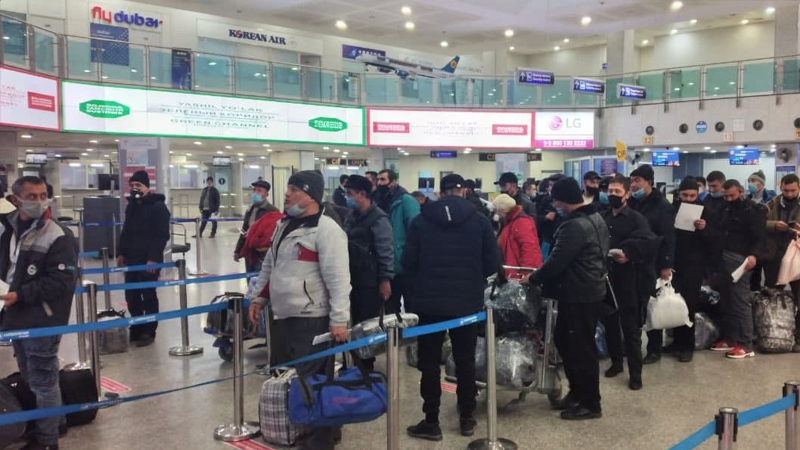 According to the press service of the External Labor Migration Agency, due to the spread of the coronavirus infection, international flights, including regular flights between Uzbekistan and Russia, have been temporarily restricted since March this year.
In addition, the Order of the Russian government "On Temporary Restriction on the Entry into the Russian Federation of Foreign Citizens and Stateless Persons and Temporary Suspension of the Issuance of Visas and Invitations" has imposed a number of restrictions on the entry of foreign nationals into the Russian Federation.
"At present, our compatriots, with the exception of certain categories of citizens, are prohibited from entering Russian territory for temporary work. Only those who are heading to Russia to work on the basis of a special list sent by the operational staff to the border services are able to cross the border," the Agency reports.
The press service also stated that during the pandemic, the agency held talks with 264 foreign employers and recruitment agencies to help citizens to travel abroad for work. As a result of the negotiations, they signed cooperation agreements with 30 recruitment agencies in Russia, 52 in Kazakhstan, 3 in the UAE, 1 in Turkey and 2 in Tajikistan. A total of 64,758 vacancies have been created since then. In accordance with the established rules, more than 9,000 compatriots were sent to work in foreign countries.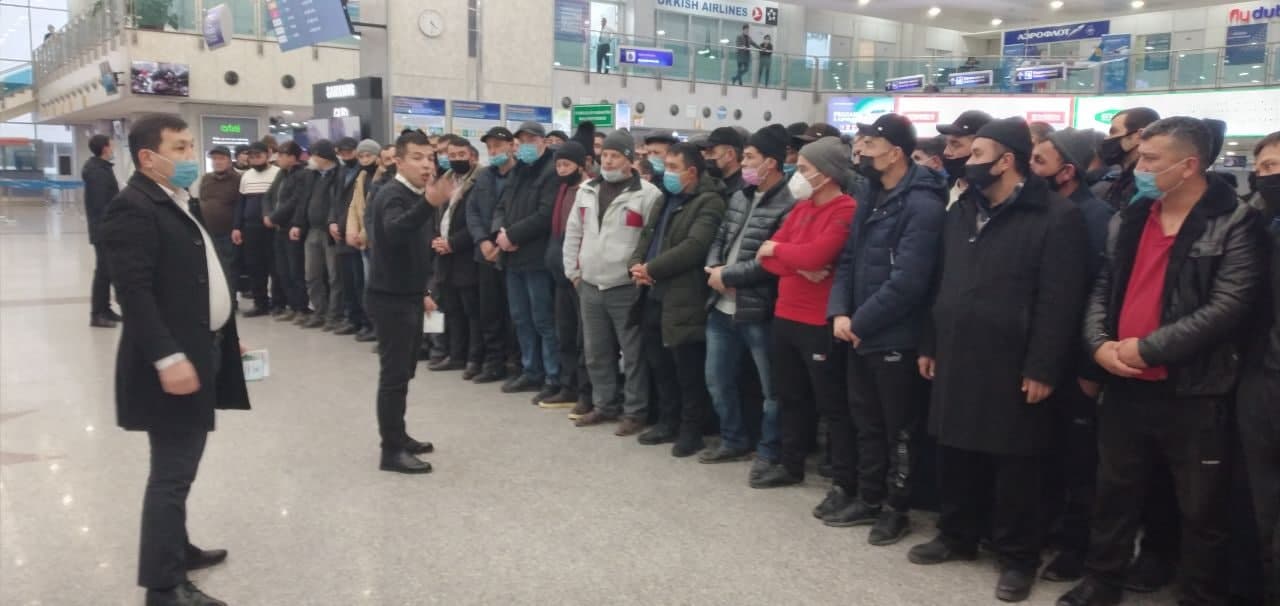 "We are negotiating on ways to simplify the process of organizing the entry of Uzbek citizens wishing to work in Russia during the pandemic," the agency emphasized.
It was also reported that some people took advantage of the situation, misled citizens and engaged in fraud.
"We, therefore, advise our compatriots not to trust those who offer assistance with entering into the Russian Federation. Citizens should not try illegal ways of entering the country," the press service urges.
Under the laws of Uzbekistan and the Russian Federation, attempts to cross the border with various forged documents could lead to criminal prosecution.
"Citizens wishing to work in Russia may apply to the Agency and go to work in this country in an organized manner. For this purpose, it is necessary to pass the appropriate selection process," the department concluded.