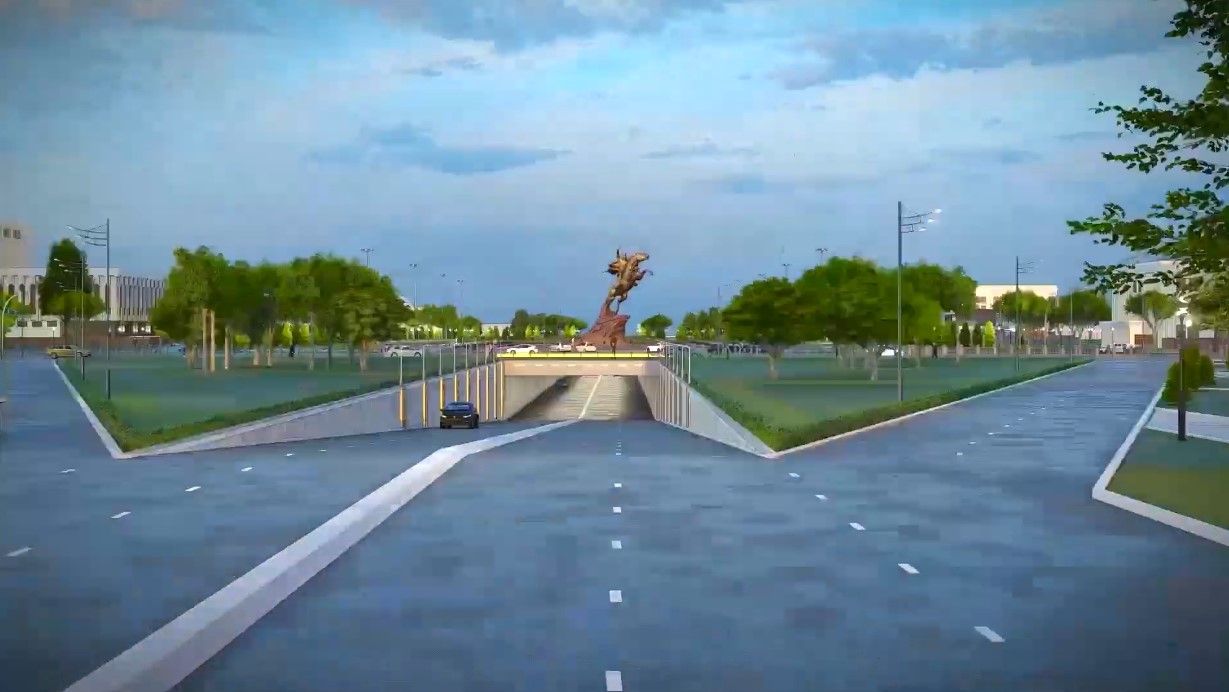 The central square of Urgench with a 25-meter monument of Jalaluddin Manguberdi is projected to be built at the intersection of Al-Khorezmi and Islam Karimov Streets, the press-service of the Khorezm region administration reports.
As the head of the Department at Khorezm region MIA Doniyor Sadullayev noted, the construction of a tunnel will reduce traffic jams in the central streets of Urgench.
A number of one-way streets will be converted into two-way streets. Restrictions will be maintained until the construction of the tunnel is completed.