Uzbekistan has established diplomatic relations with San Marino.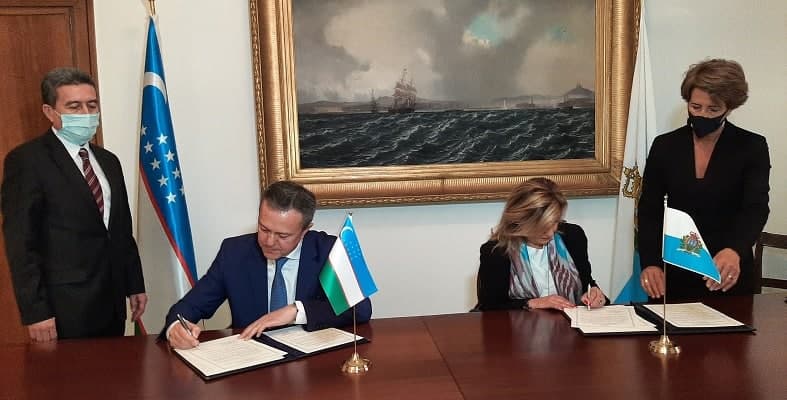 As Dunyo IA reports, on behalf of the Uzbek side, the relevant document was signed by the Ambassador of Uzbekistan to Italy Otabek Akbarov, and on behalf of San Marino – by Ambassador Daniela Rotondaro.
"After carrying out some official procedures, the protocol will enter into force and San Marino will become the 136th country with which Uzbekistan has established diplomatic relations," the statement reads.
Ambassador Daniela Rotondaro noted that the establishment of diplomatic relations with Uzbekistan is an important foreign policy event for San Marino. In her opinion, the two countries could cooperate in ensuring food security and healthy nutrition, as well as eradicating poverty.
She also expressed her interest in developing bilateral relations through trade-economic cooperation. In particular, according to the Ambassador, San Marino is ready to elaborate and sign bilateral agreements on mutual protection and promotion of investments, avoidance of double taxation.
In addition, Daniela Rotondaro proposed to organize a bilateral business forum and events dedicated to the presentation of the trade, economic and investment potential of Uzbekistan. She noted that San Marino, which has close ties with the European Union, can provide Uzbek companies and exporters with good opportunities to enter European markets.
"Another important area can be cooperation in the field of tourism. San Marino, which annually receives more than 3 million tourists, is ready to share its knowledge and experience in this area," the diplomat concluded.