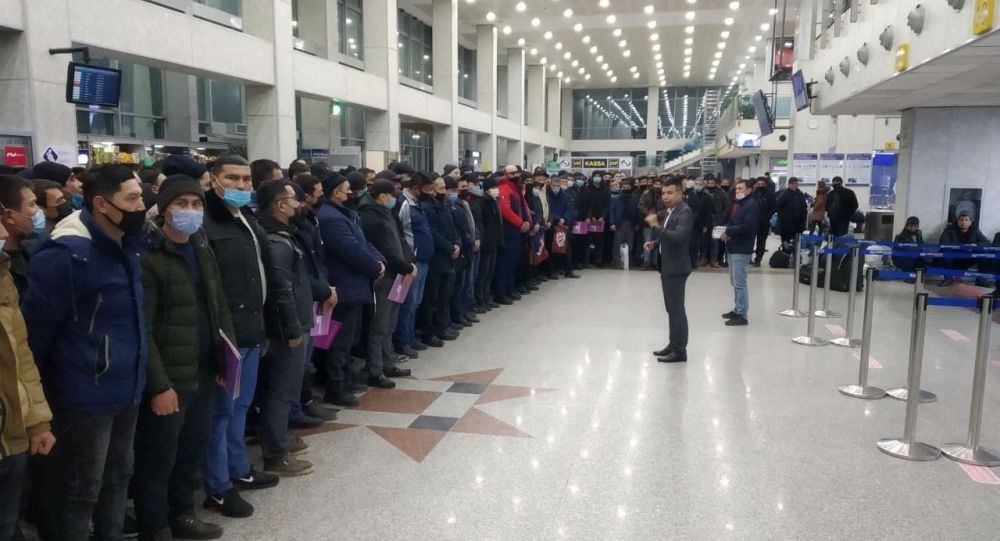 The Agency for External Labor Migration continues to cooperate with Russian companies to send Uzbeks for temporary work in Russia.
Representatives of employers from Russia regularly come to the regions of the republic in order to conduct interviews with potential employees.
Of those who successfully passed the interview, 52 citizens have already gone to work in PIK Industry and 198 – to work in PSP.
At the airport, citizens of Uzbekistan were provided information on the rules for observing quarantine restrictions, they were also informed about the rights of labor migrants in the Russian Federation.
Labor migrants from Uzbekistan work at various construction sites in compliance with the established epidemiological requirements.
During the past week, 1,086 Uzbek citizens flew to work on construction sites in the Russian Federation, having successfully passed interviews with employers. The facilities are located in Moscow, the Moscow region, St. Petersburg and the Amur Oblast.