On March 16, administrative fines were imposed on 400 citizens across the country for non-compliance with quarantine regulations, the head of the MIA information service Shokhrukh Giyasov told Kun.uz.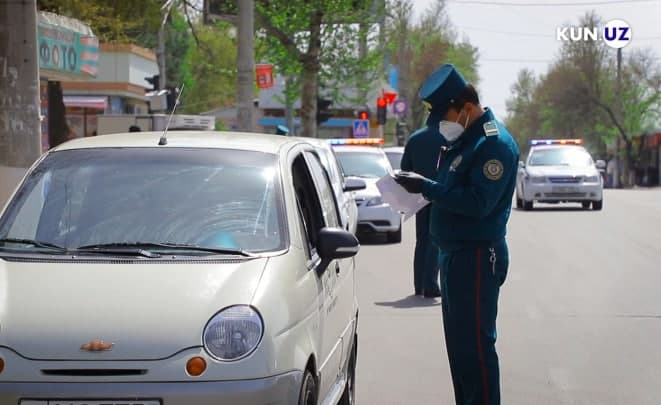 On March 16, the relevant departments of the Ministry of Internal Affairs examined the state of compliance with quarantine regulations. The raids were conducted in all regions of the republic.
"As the number of coronavirus cases in our country has increased, on March 16 the law enforcement agencies resumed work to strengthen the observance of quarantine rules among the population. Our employees are urging people to follow the rules of quarantine and wear masks in public places and residential areas.
On the first day, we were mostly limited to warning our compatriots. Only those who grossly violated quarantine restrictions, left home despite being quarantined for illness and did not follow the set rules even after repeated warnings, are being fined.
Over the past day, 156 people were fined in Fergana region, 85 – in Namangan region, 65 – in Samarkand region, 60 – in Tashkent city, 24 – in Tashkent region, 7 – in Bukhara region and 3 – in Navoi region," Kun.uz correspondent quotes Shokhrukh Giyasov as saying.
According to the Interior Ministry official, an explanatory work was carried out with those who violated the quarantine rules.