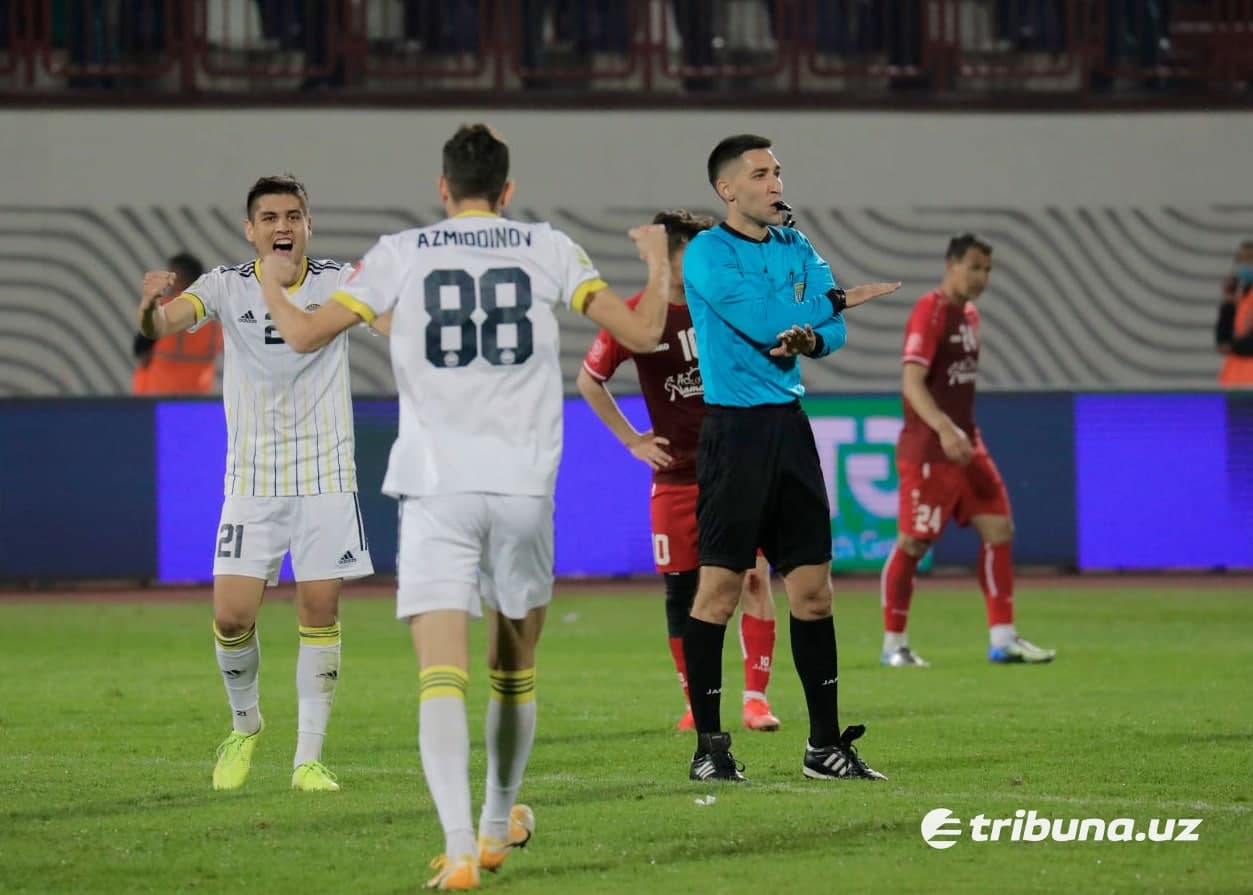 Namangan's Navbahor hosted the reigning champion and leader of the Super League tournament table Pakhtakor. The Tashkent club won the match with a score of 2:1. Dragan Cheran scored two goals, while Islom Isokjonov's single goal reduced the difference.
The guests scored the winning goal from the penalty spot in the 90th minute. The chief referee of the match, Firdavs Norsafarov, after checking the VAR, awarded a penalty against the FC Navbahor for a violation in the penalty area against Sardor Rashidov.
After the final whistle, Navbakhor fans started riots. They started throwing stones and other objects on the field. They then attacked an MTRK vehicle where the VAR referee team was allegedly located. Police officers who defended the judges were also attacked by fans.
Currently, Pakhtakor is leading with 15 points (100% result) in the championship. Navbahor with 4 points is in 9th place.