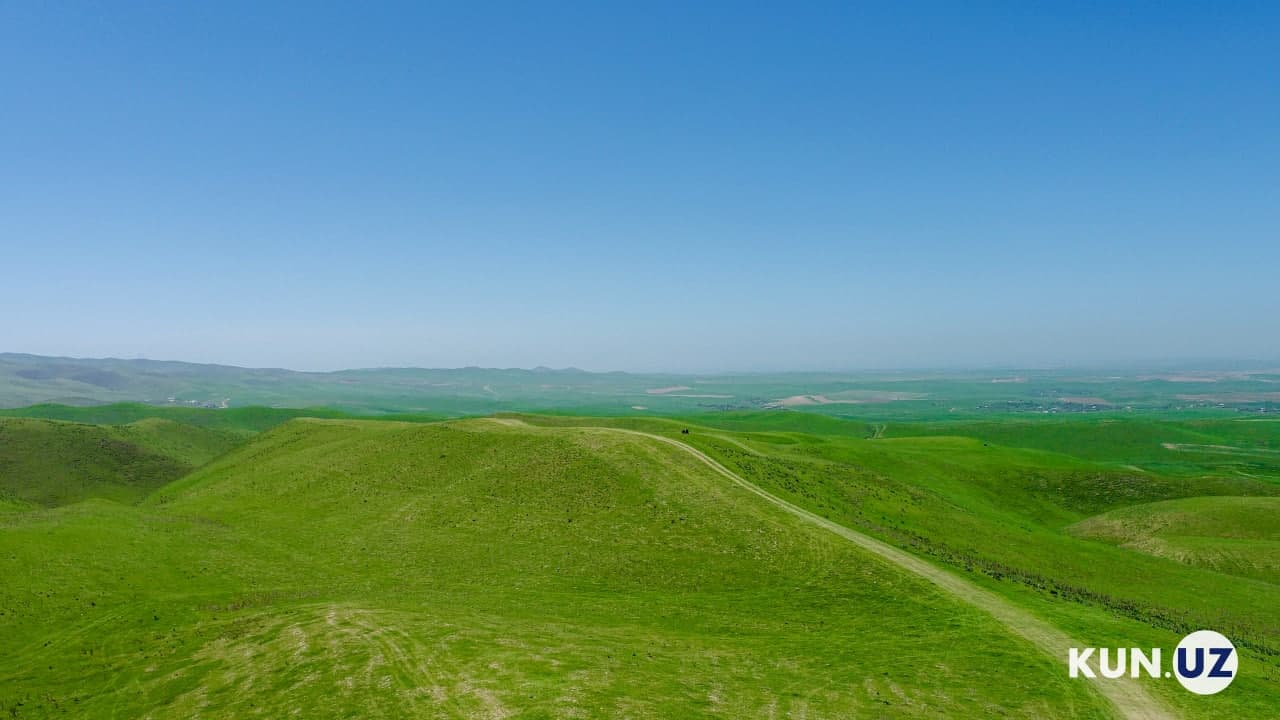 Recently, photos and videos taken on the hills near the village of Krasnogorsk, Parkent district, Tashkent region, have caught the attention of many social network users. Kun.uz creative team have also visited the site to present a photo collection from this beautiful place.
Many were skeptical that these places were in Uzbekistan. The nature depicted in the video is really beautiful.
Although the author of the video kept the location of the place a secret, soon it became known and people from different parts of the country began to come to see this beauty with their own eyes.
Unfortunately, the attitude of most of our compatriots to nature is very cavalier – they know how to enjoy the beauty, but they do not know how to preserve it. According to local people, once the place becomes popular, many people will come to see the scene every day, have picnics, iftars. Unfortunately, they do not leave the area clean after themselves.
We would like to draw your attention to our photo report from the Krasnogorsk hills and the Sukak Mountains, urging our compatriots not to be indifferent to nature, to preserve it.