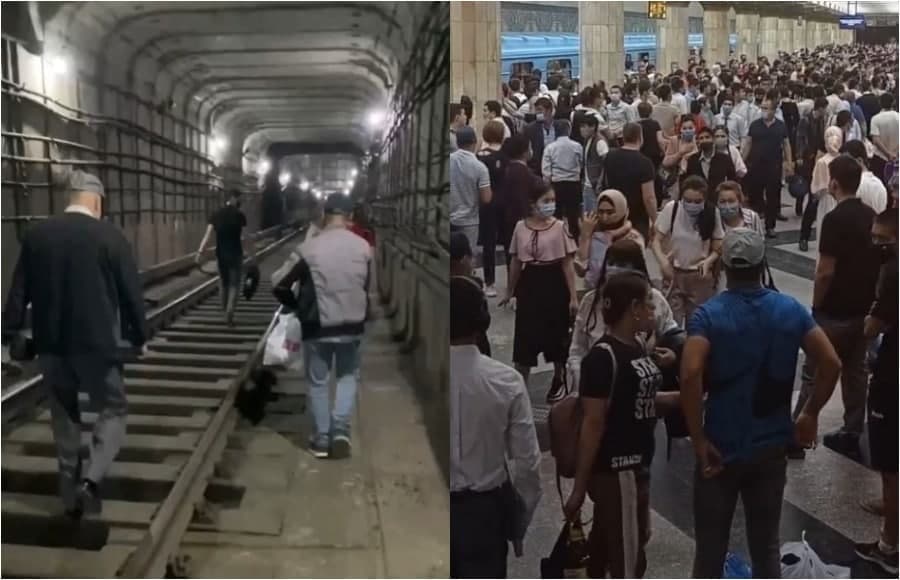 On April 28, the driver of an electric train traveling along the Chilonzor line in the direction "Buyuk ipak yuli" – "5-bekat" made an emergency stop on the stretch between the stations "Milliy Bog" and "Novza" in order to prevent an emergency situation.
"He noticed that ahead, on the way, the pantograph feeding the rolling stock from the contract rail had a glimpse of sparks. He stopped the movement of the train in accordance with driving instructions. The driver promptly reported this to the dispatcher, the line was de-energized and all passengers from this train were evacuated to the "Novza" station," the metro administration said in a statement.
The incident happened at about 17:50. The movement of trains continued, however, in a limited mode of movement, that is, in separate sections along a single-track line. All problems were eliminated on the same day and by morning all trains began to run according to the established schedule.