Uzbekistan and Dominica have established diplomatic relations.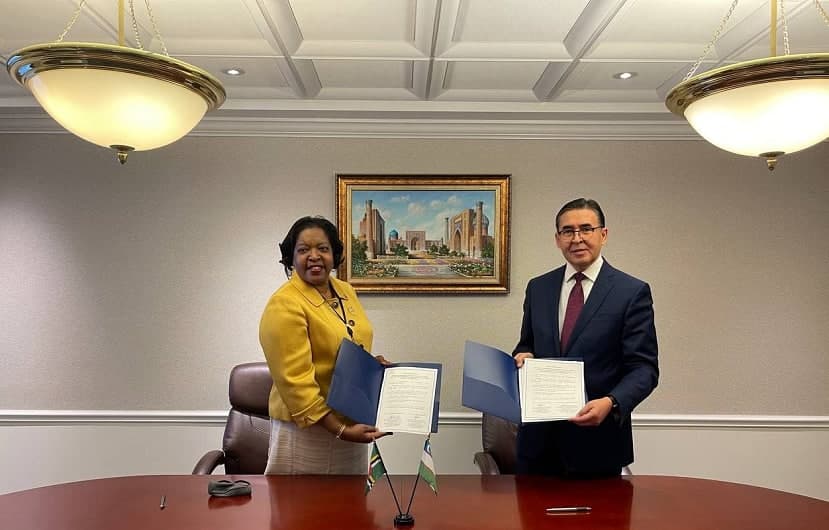 The Permanent Representative of Uzbekistan to the UN, Ambassador Bakhtiyor Ibragimov and the Permanent Representative of Dominica to the UN, Ambassador Lauryn Bannis-Roberts, on behalf of their governments, signed a joint communiqué on the establishment of diplomatic relations.
Dominica is an island nation in the eastern Caribbean. Its area is 750 square kilometers, the population is about 72 thousand people. Dominica is a full member of the UN and is also a member of the British Commonwealth of Nations, the Caribbean Community (CARICOM), the Caribbean Common Market, and the organization of the Eastern Caribbean States.
"During the conversation, the Ambassador of Dominica was informed about the modern development of Uzbekistan, the large-scale transformations carried out in the republic in recent years in all spheres of life. The essence of the important international initiatives put forward by the President of Uzbekistan during the 75th session of the UN General Assembly, aimed at consolidating the efforts of the world community for economic recovery and social protection of the population in the context of the COVID-19 pandemic, eradicating poverty, as well as promoting regional development was noted," the statement reads.
It is stated that the parties confirmed their mutual interest in strengthening joint work within the framework of international organizations, including the UN structure. An agreement was reached on maintaining regular bilateral contacts to find mutually beneficial areas of cooperation between Uzbekistan and Dominica.
Dominica has become the 137th country with which Uzbekistan has established diplomatic relations.