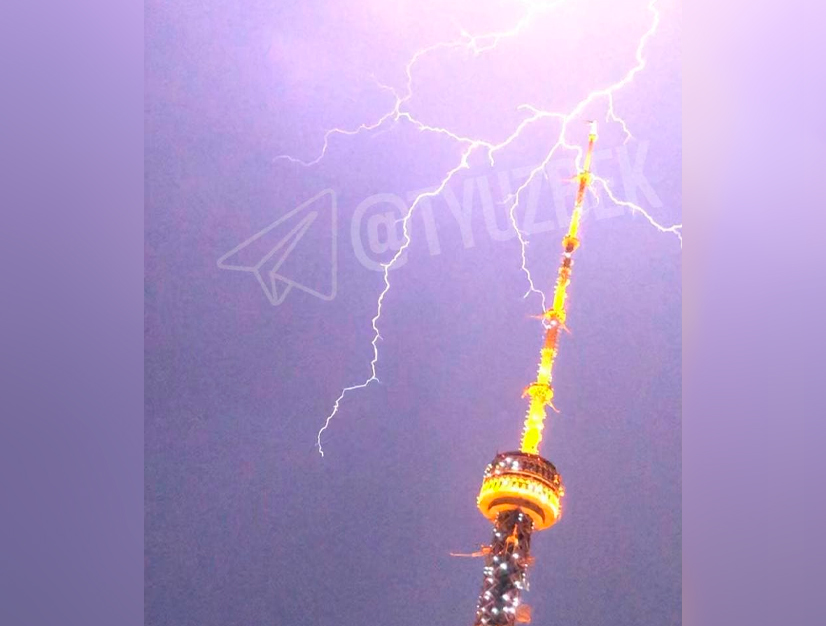 A video of a powerful lightning discharge that hit the Tashkent TV Tower has spread on social networks.
The incident occurred on May 23 at 20:30.
Also, some videos show that after lightning struck the TV tower, the flag on top of it was burnt.
Meanwhile, the Ministry of Emergency Situations assured that "nothing terrible happened."
"The tower did not suffer any damage from the lightning strike, since the building is equipped with a lightning rod and is completely protected from such phenomena," the ministry said.
Reportedly, the facility is operating all fine now.