On June 11, Shavkat Mirziyoyev, along with Emomali Rahmon, visited the Arbob Palace of Culture near Khujand. Here, they met with representatives of the older generation, as well as the creative and scientific intelligentsia of the Sughd region.
According to the press service, Emomali Rahmon noted that due to the political efforts of Shavkat Mirziyoyev, friendship and mutual trust between the countries have become stronger.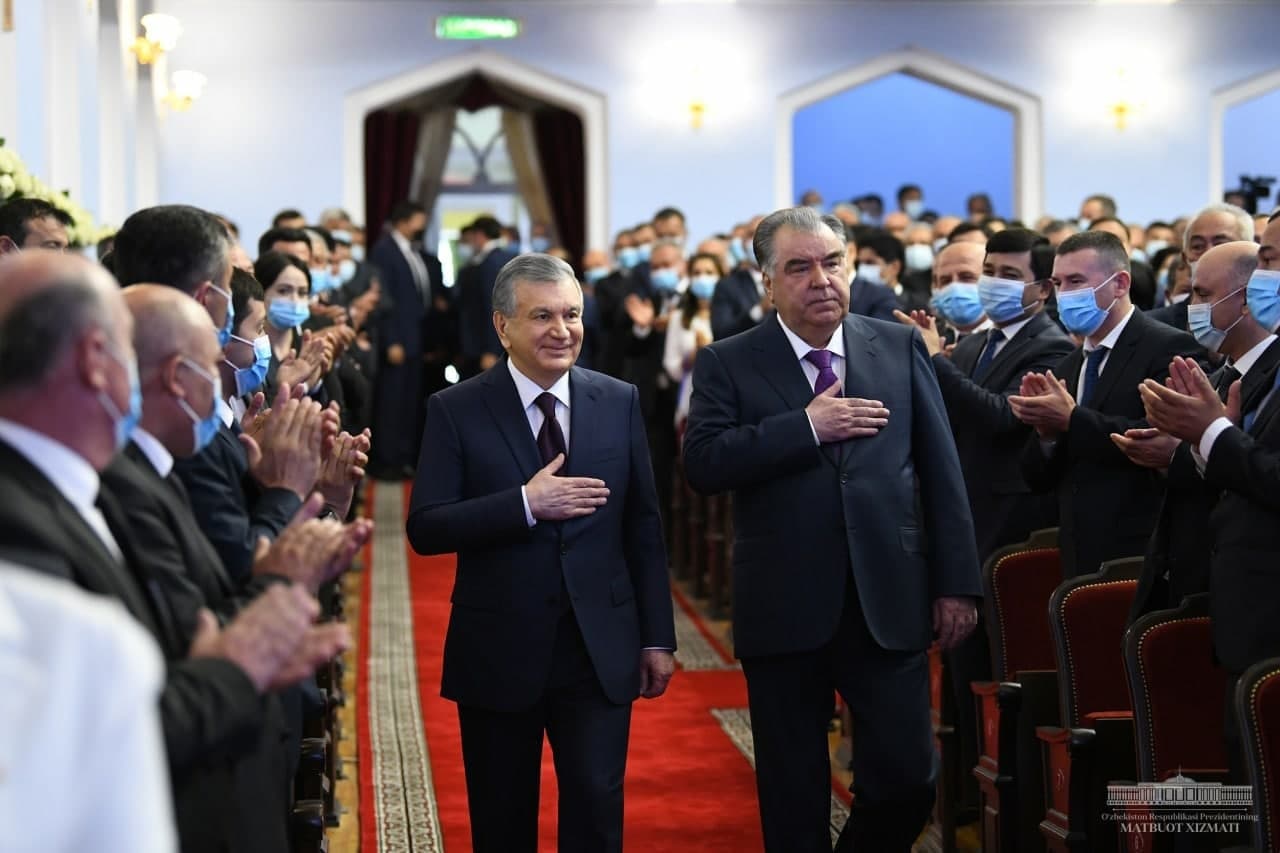 "Could we at least imagine that the accumulated problems would be solved in such a short time?! Even international organizations had not believed it. Today, there are no unresolved issues between our states, and that long-awaited mutual trust has been established. The initiator and architect of these relations is the respected Shavkat Mirziyoyev," Emomali Rahmon said.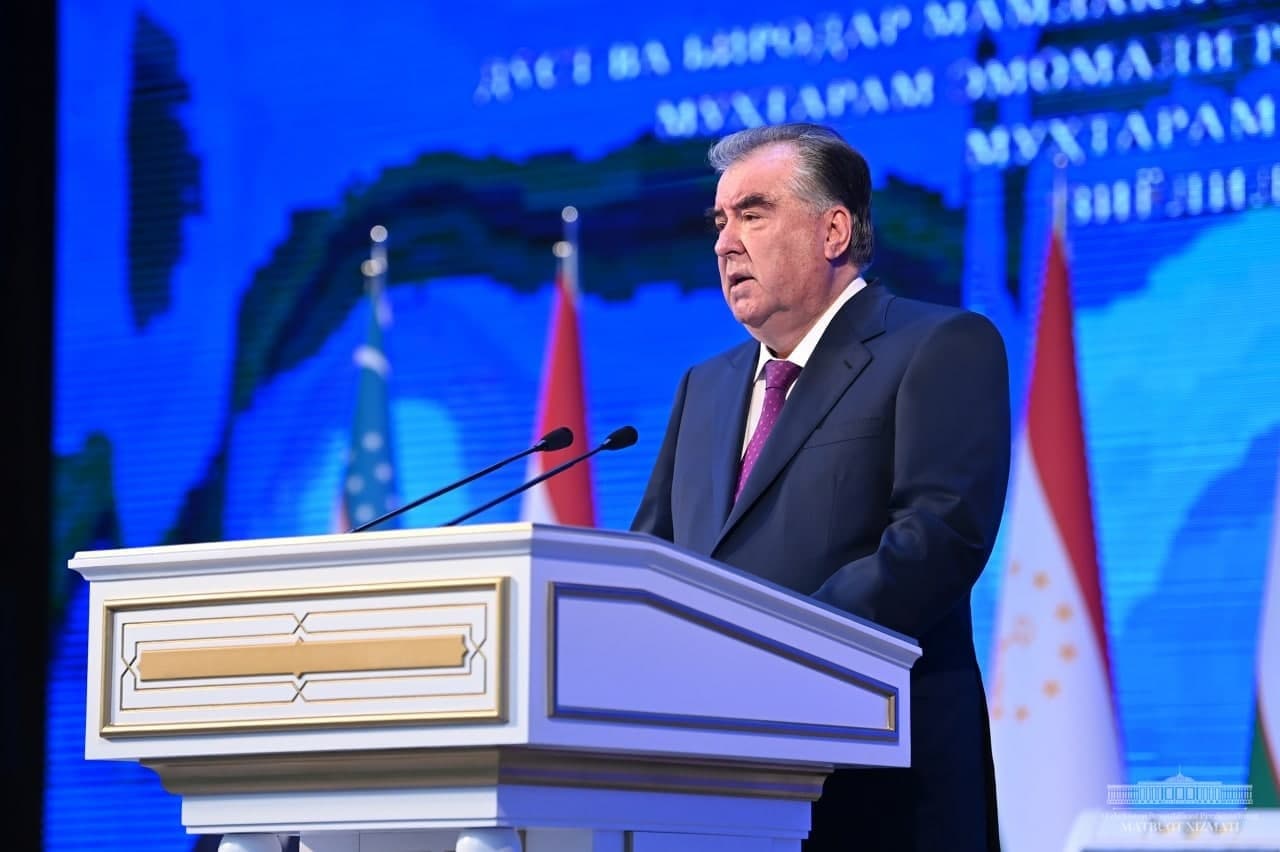 It was emphasized that 17 checkpoints on the Tajik-Uzbek border have opened in recent years, which made people of Tajikistan very grateful.
The head of state expressed deep respect to the audience and made a speech on the importance of appreciating the relations of friendship and good-neighborliness of our peoples, and developing cultural and humanitarian ties.
"In recent years, thanks to the good relations and eternal friendship between Uzbekistan and Tajikistan, we have achieved tremendous results. Undoubtedly, you, respected members of the public and intelligentsia of the two countries, also make an invaluable contribution to these successes; we highly appreciate this," said Shavkat Mirziyoyev.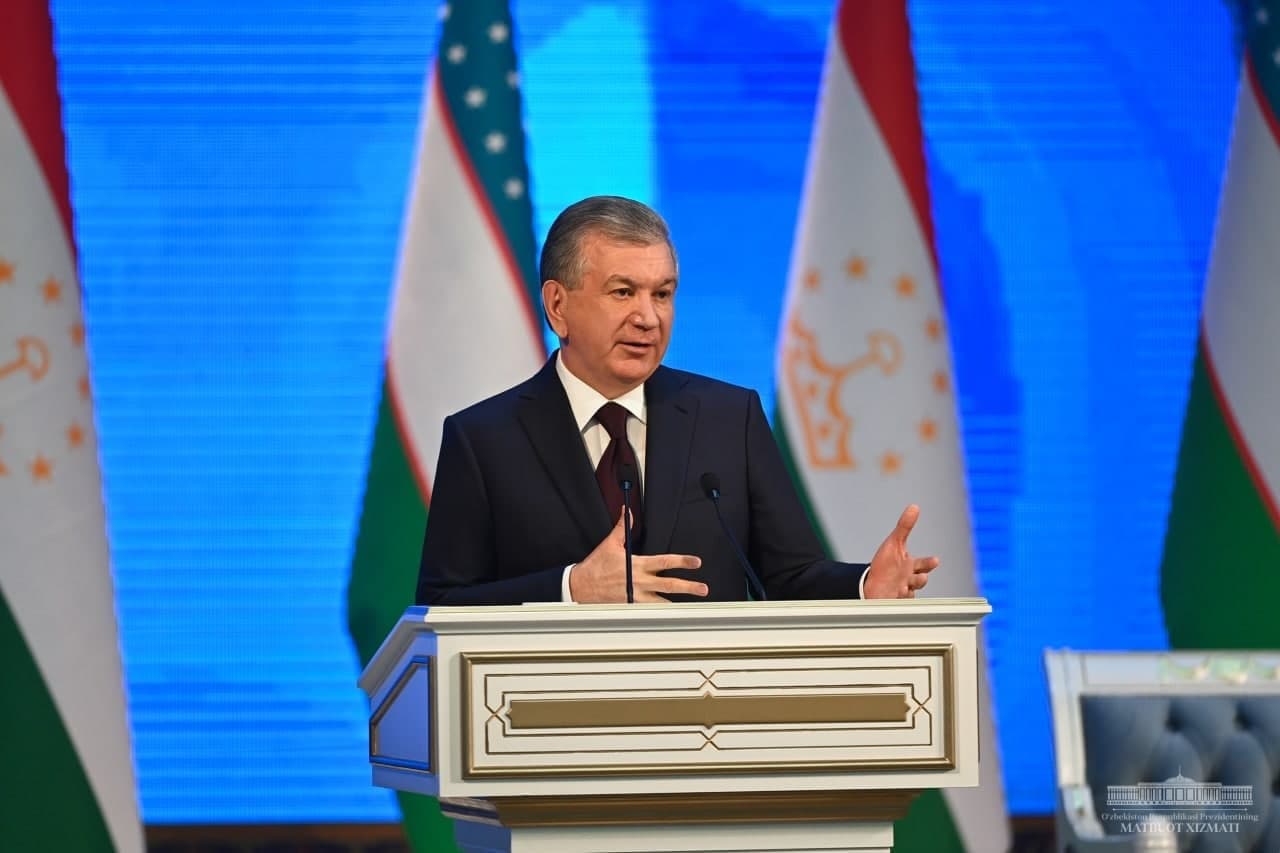 During the meeting, it was noted that the modern world is rapidly changing, new challenges and security threats that our region may face are emerging.
"We must especially cherish our great heritage - peace and stability, friendship and cooperation, to educate our youth about respect for national and universal human values. Only by joining forces can we achieve common goals - to ensure our people's peace and well-being, prosperity for future generations. I am sure that you, our respected representatives of the creative and scientific intelligentsia, with your rich knowledge and life experience, with your inherent energy and enthusiasm, will make your worthy contribution to strengthening Uzbek-Tajik friendship. And I am confident when placing such a high and noble mission on your shoulder," said the president of Uzbekistan.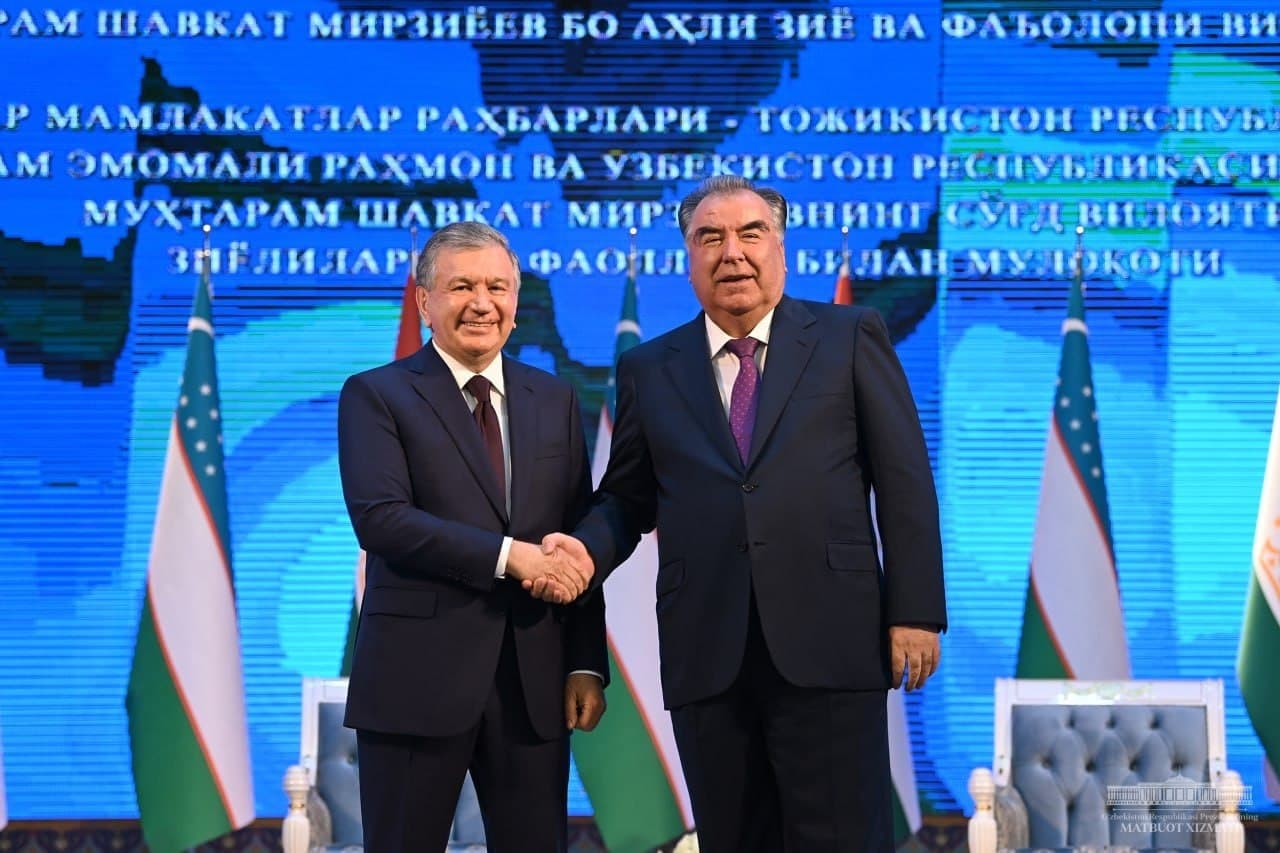 The presidents then examined the Arbob Palace of Culture. This complex was erected in 1959 and has historical significance for the Tajik people. In the early 90s of the last century, important decisions related to the independence of the country were made here.
"Here in 1992 there was the fateful moment for Tajikistan – Emomali Rahmon took office as head of state," the press service concluded.