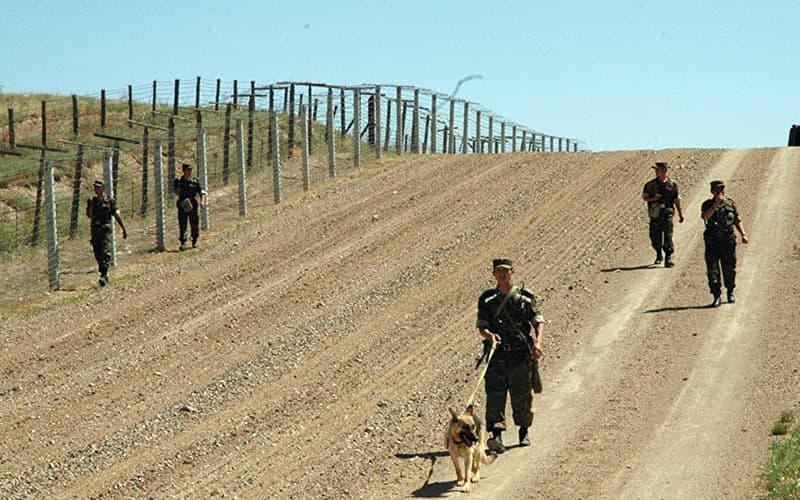 On June 26, three Afghan soldiers and on June 27, 44 Afghan soldiers crossed the Uzbek border and were repatriated by Uzbek border guards. Uzbekistan has reiterated that such attempts to cross into its territory will be resolutely eliminated.
Uzbekistan has once again expressed concern over escalating tensions in Afghanistan.
Official Tashkent is urging the warring parties to prevent civilian casualties and to refrain from the use of force.
According to a statement issued by the Uzbek MFA on the evening of June 28, on June 27, 44 members of the Afghan border troops and a local armed group violated the state border of Uzbekistan in the territory of Shurtepa district.
In addition, on June 26, in this part of the border, three members of the security forces of the neighboring country entered the territory of Uzbekistan. All Afghani citizens have been repatriated, the Foreign Ministry said.
"Such attempts to enter the territory of Uzbekistan illegally will be strictly eliminated.
The Uzbek government is committed to maintaining traditionally friendly and good-neighborly relations with Afghanistan, retaining neutrality and non-interference in the internal affairs of the neighboring country," the Uzbek MFA said in a statement.
It should be recalled that on June 23, 53 Afghani military servicemen fled to Uzbekistan.
On the same day, President of Uzbekistan Shavkat Mirziyoyev in a telephone conversation with President of Tajikistan Emomali Rahmon also discussed the dangerous situation in Afghanistan and along the border with Tajikistan. He assessed the situation on the border with this country as very tense.
Amid the escalation of the situation in Afghanistan, the Ministry of Defense of Uzbekistan has begun military exercises in military camps.
Uzbek officials closed the border on June 22 amid an escalating epidemic of the coronavirus in Afghanistan.
As the U.S. military began to leave Afghanistan, the Taliban began an active march to the north. Meanwhile, fighting clashes between government troops and movement militants continue in the area. Earlier, the Taliban seized a number of districts and checkpoints on the border with Tajikistan. Reportedly, more than 130 government troops retreated to Tajikistan after an attack on the Sherkhan-Bandar checkpoint in Kunduz province.