In recent days, there have been reports on social media that perennial trees are being cut down in the Denov district of Surkhandarya region.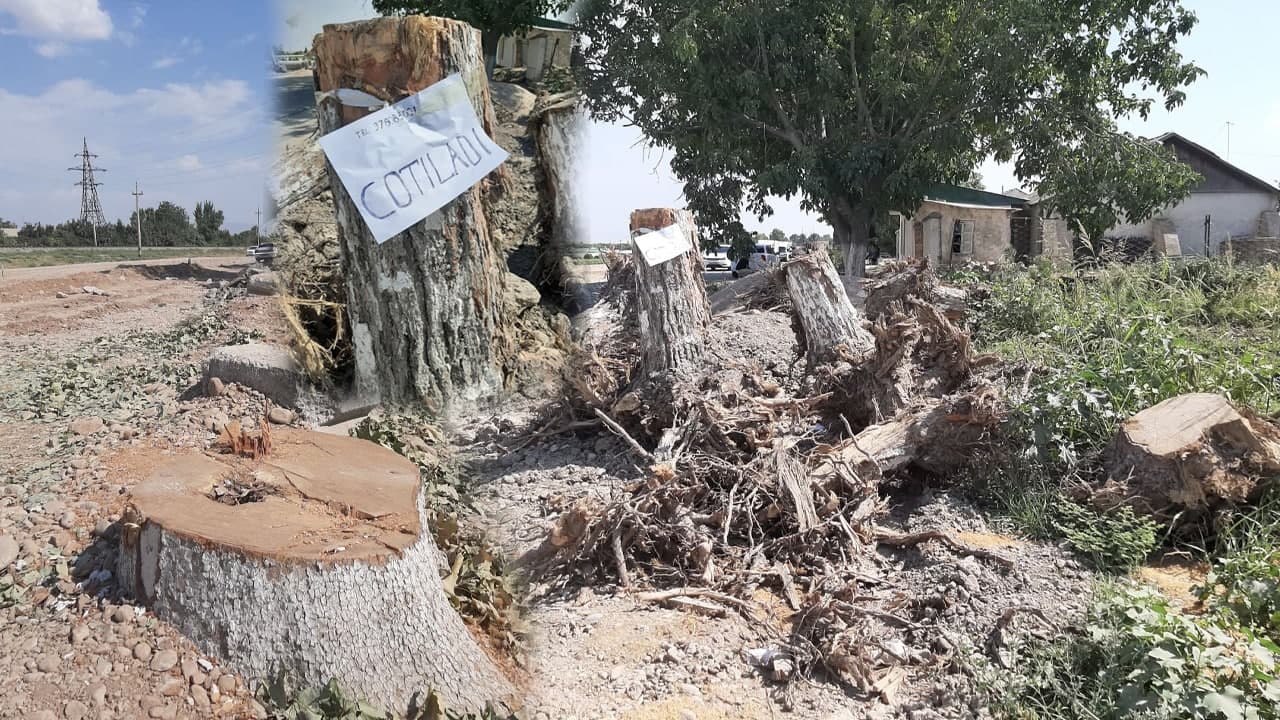 Perennial trees were cut down in Sharof Rashidov and Namazgoh mahallas in Denau and other areas of the district center. The photos show that some of the felled trees were also put up for sale by someone.
Kun.uz questioned the information service of the district administration about the mass felling of trees in Denau. The khokimiyat's information service said that all the officials were in a videoconference meeting, which was being held in the district khokimiyat, and would provide accurate information after the meeting.
Surkhandarya Regional Department of Ecology and Environmental Protection commented on the mass felling of trees in Denau. Reportedly, the situation was being monitored by the board and additional information would be provided later.
For information, on April 9, 2020, the presidential decree PQ-4667 "On integrated socio-economic development of Denau district of Surkhandarya region and its center in 2020-2022" was adopted. According to a Kun.uz source, reconstruction work is underway in Denau district as part of the implementation of this decision.
It should be recalled that a moratorium on tree felling was introduced in Uzbekistan on November 1, 2019. This is stated in the decree of the President "On approval of the concept of environmental protection of the Republic of Uzbekistan until 2030".
The moratorium on the felling of valuable species of trees and shrubs not included in the state forest fund has been extended until December 31, 2021.
The document stipulates the obligation to plant 10 large-sized seedlings, not less than the value of felled trees and shrubs, as a compensation for each felled tree and shrub, and to care for them for at least two years. It was also made mandatory to plant 100 saplings for illegally felled trees and shrubs with three years of care.