Maksuda Vorisova, a deputy of the Legislative Chamber of Oliy Majlis, said that the interests of consumers are often not taken into account as a result of the provision of basic utilities in Uzbekistan by monopolies.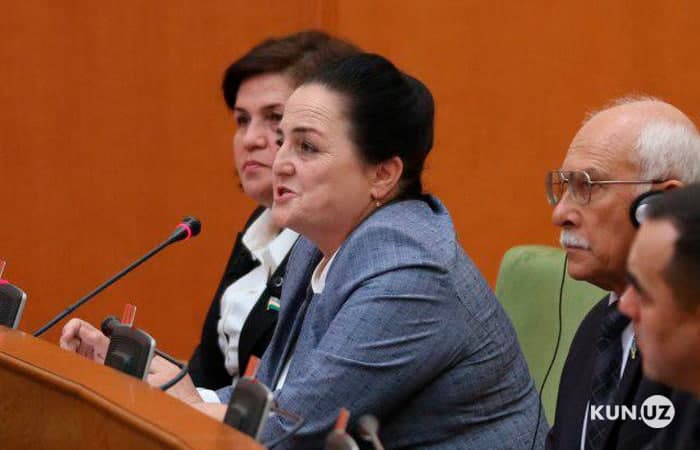 "It is no secret that our basic utilities are provided by monopolies. The consumer has no choice. It would be nice if these organizations respected the interests of consumers and did not violate their rights. If electricity is cut off for hours, not days, without warnings, if the supply of natural or liquefied gas is interrupted, if the population has to pay for non-drinking water, what should be done when there is no effective legal basis to take action against them?" the MP asked.
Maksuda Vorisova also said that the contracts between the population and the supplier for all utilities provided must be completely revised.
"If it is given the status of a legal document, which does not clearly state the rights and responsibilities of the parties, then a citizen who delays electricity payment for 5 days will pay a fine or be disconnected from the supply. However, it is not possible to take action against a supplier if the power supply is interrupted without any warning or if the electrical appliances in the apartment are out of order due to overvoltage.
The fair contract must include accurate information about the exact address and contact of the consumer and the supplier, the type of service, volume, quality, who controls the measuring instruments, the terms and amount of payment for services, measures to be taken in case of non-compliance by both parties," the Oliy Majlis deputy said.
According to the MP, as long as the volume of public services provided to citizens is not disclosed, officials of the relevant enterprises will be able to enter the desired numbers in the accounts of the population.
Based on the above, the People's Democratic Party also demanded that the government ensure the provision of quality services to the population. Most importantly, strict adherence to the principles of social justice in this regard was requested from the government.
It should be recalled that power outages have become usual in Tashkent since the beginning of summer due to abnormally hot weather.