Subhan Mamedov, a Russian blogger known as Subo on Instagram and Youtube, visited Tashkent on July 13.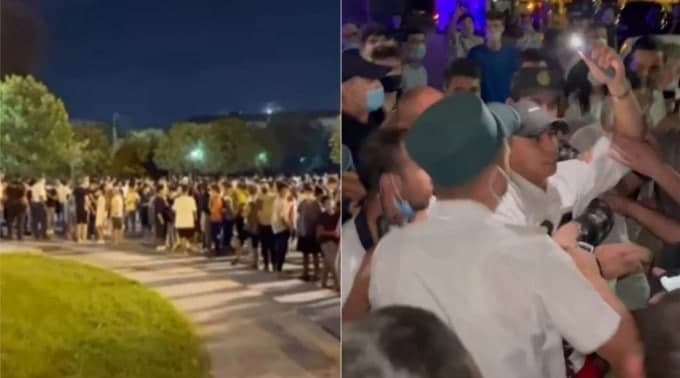 According to the press service of the Tashkent police department, he announced on his Instagram page that he would soon visit the capital of Uzbekistan to meet with his subscribers and give away money to them.
Therefore, approximately 150-200 people gathered in the center of Tashkent.
"Officers of the Department of Internal Affairs and the National Guard explained citizens the quarantine rules and asked to avoid crowding," the police department said.
Later, police officers held a preventive conversation with the blogger.
According to the report, the above incident was not a violation of the law or a riot.